School Curriculum
Creative Curriculum Review – Autumn 2019
We have now revised our curriculum, having consulted with pupils, parents, staff and Governors in the summer term. The curriculum is everything that we do at Petersfield, and it starts the minute the pupils walk through our school gates and continues throughout the entire day.
Our Vision, Intent, Implementation and Impact statements declare our aspirations for our pupils, along with our Petersfield Pledge.
We understand that the curriculum is a journey, and we are continually shaping this as we review the impact our curriculum and implement ways to improve and update it. Our aim continues to be to ensure that our children leave our school ready for the next stage of their educational career and having the skills and values to equip them for life.
Our revised creative curriculum meets the requirements of the 2014 National Curriculum and we have been mindful to retain what worked well, maintaining key effective and popular elements of our curriculum which had been developed and improved over many years in conjunction with staff training. Our revisions continue to demonstrate "evolution" rather than a "revolution", mapping out the key knowledge we plan for our pupils to learn.
We have revised and improved on skills progression for all foundation subjects so that different expectations for each year group are explicitly clear. Subject leaders will monitor the provision in these areas. Where possible, cross curricular links are being made and subjects will have a 'cold task' at the beginning of each topic, culminating in a "hot write" or extended writing or assessment opportunity to show the progression of skills and knowledge acquired over the topic. We have also focused on explicitly identifying and teaching the vocabulary needed for the subject areas and using all the learning environments in our beautiful school grounds as much as possible and relevant.
We are delighted to have achieved the Silver Artsmark this year. We strongly believe the arts provide a foundation for learning to enable children to achieve their full potential. We firmly believe that children of all abilities learn best when they are inspired and their creativity can take them in many directions! We have reviewed our programme of extra events and kept those which make a significant contribution to the wider needs of the school. Where these events do occur, we will ensure that they are planned for sufficiently in advance so that they can be incorporated into our teaching programs in a coherent manner.
We now have more extra-curricular clubs and activities going on before school, during lunchtimes and after school to give our pupils a wider range of learning opportunities. These include reading club, code club, dance club and sports clubs. We also actively encourage our wider community to come into school to share their expertise and talents with the pupils, for example through careers week, the Lent challenge and historical digs.
Please click here to see our:
* We understand that the curriculum is a journey, and we are continually shaping this as we review the impact our curriculum and implement ways to improve and update it. Therefore, we will continue to add and develop additional elements – for example outside learning opportunities – as we continue on our curriculum journey over the next three years and beyond.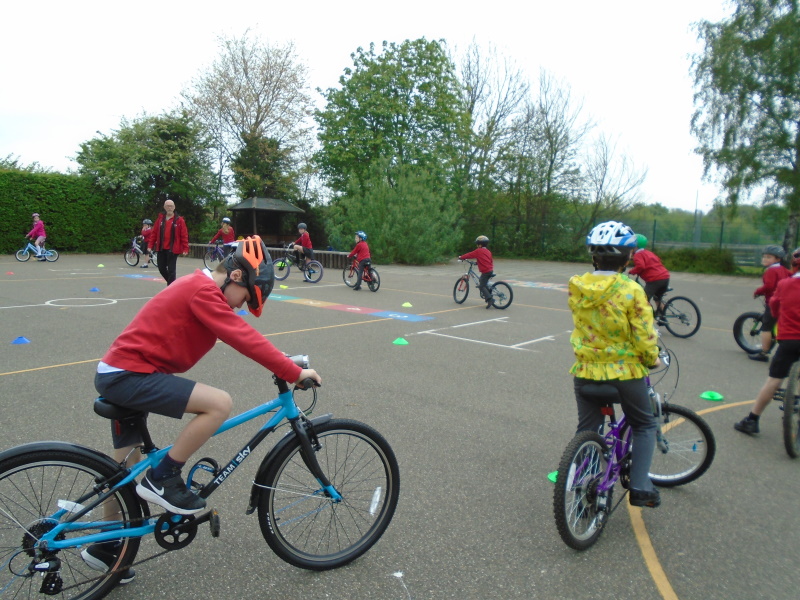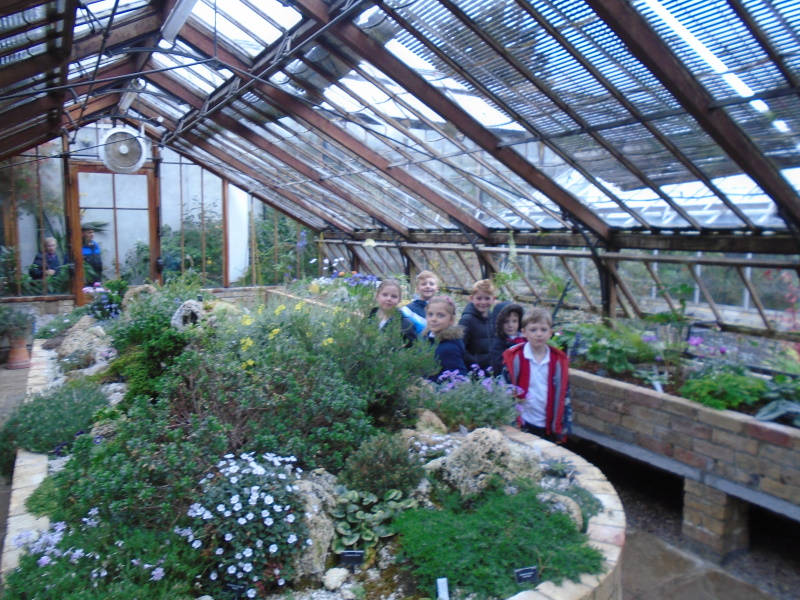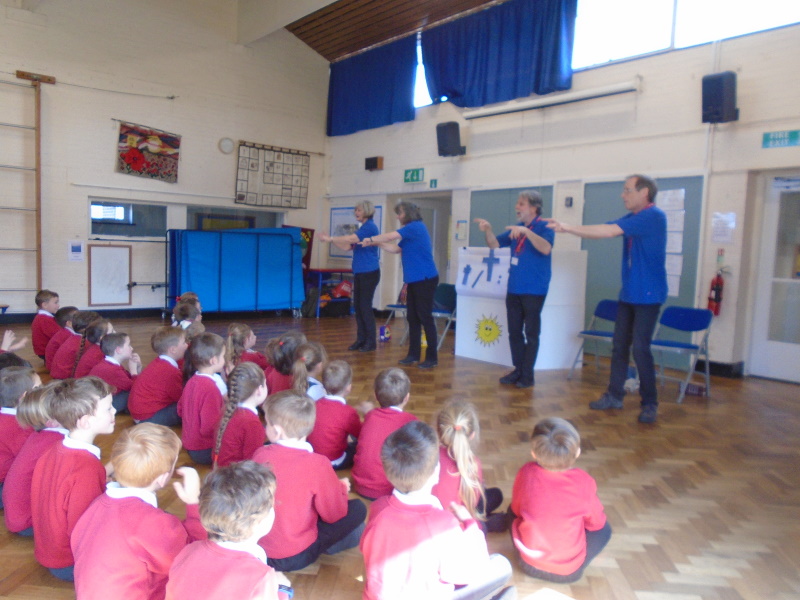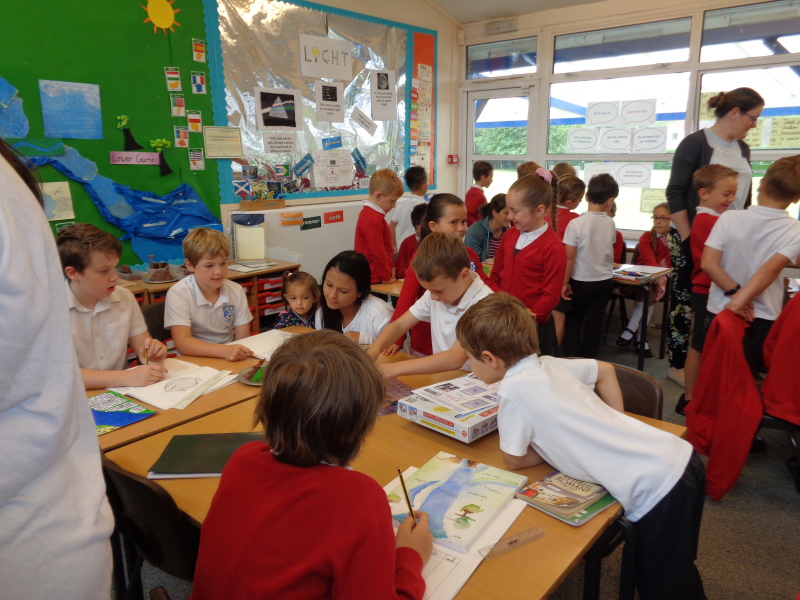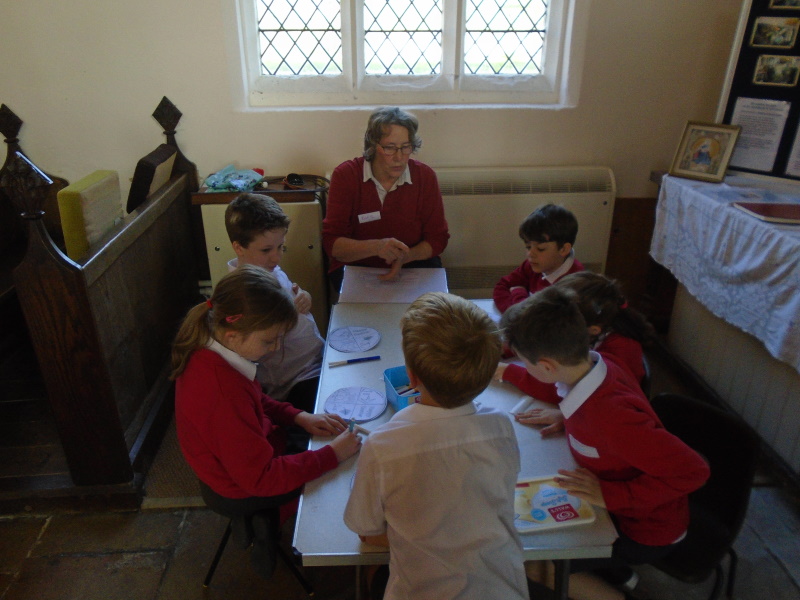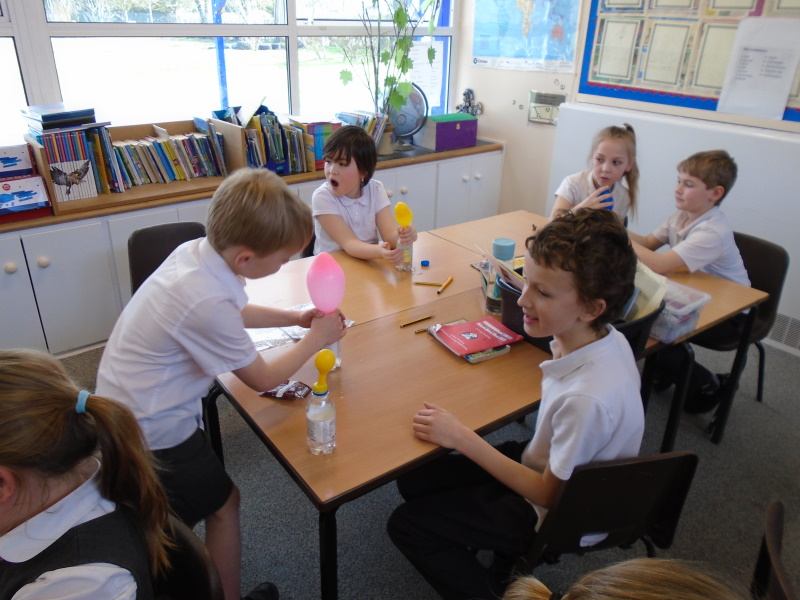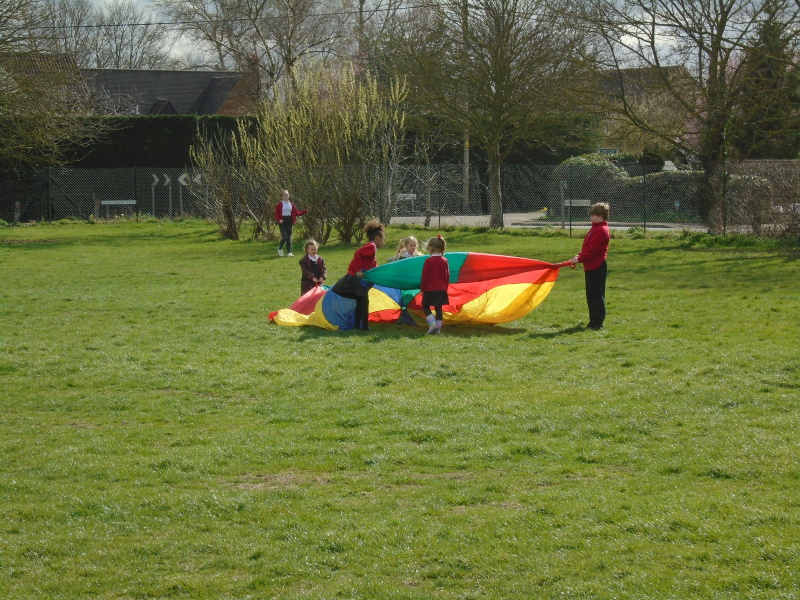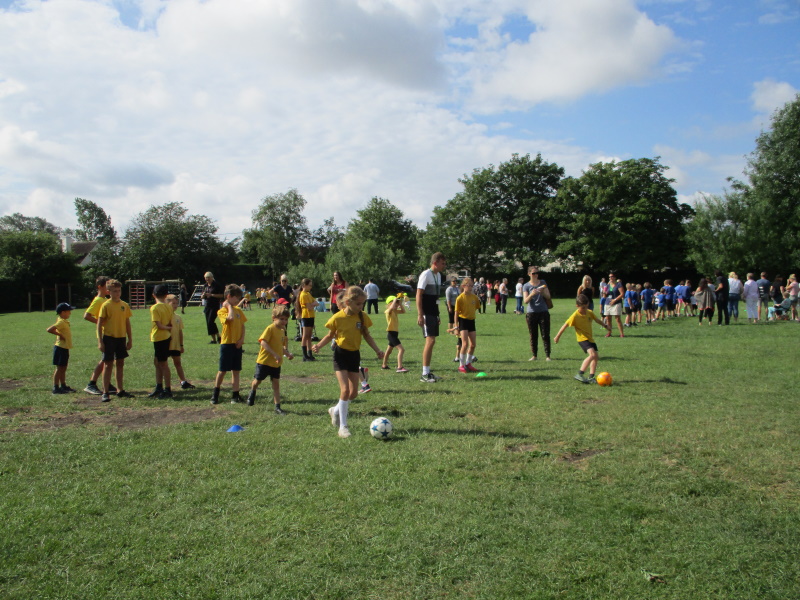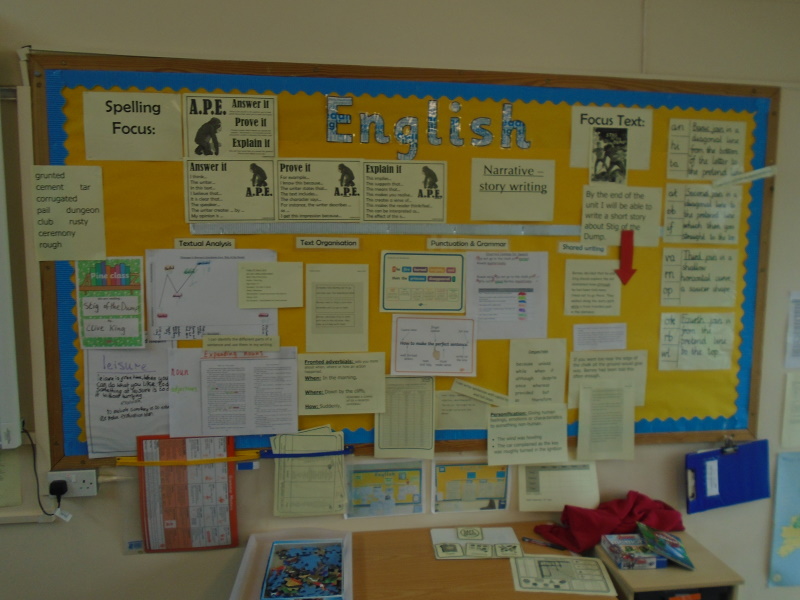 Latest News
18th Nov - This week is our 'Walk to School Week'. Do please join us each day at the Chequers to form a pupil, parent and staff 'walking bus' from 8.45am. Thank you.
15th Nov - Staff and governors, met with Angela Lawn from the YMCA to discuss the findings from our staff and pupil wellbeing surveys. We will now work on the actions from the surveys as we continue to improve wellbeing in our school and ensure we all understand why this is so important.
15th Nov - Today we wore odd socks for 'Children in Need' and raised £77.02. In assembly we discussed what charity means and the history of 'Children in Need'.
14th Nov - Our Year 5 and 6 pupils had 'Playleader' training today from County. This training is invaluable as it provides our older pupils with the skills to engage and lead a variety of games with all the children in our school.
14th Nov - Thanks to Croudace for allowing a visit, Ash and Elm class learnt about house building as part of their topic work.
13th Nov - Thanks to FOPS funding, Divergent Drama led workshops on Anti-bullying today.
11th Nov - Congratulations to our netball team who finished 2nd in their first competition!
11th Nov - 'We will remember them'. Year 6 joined the local community to mark the 2 minutes silence today whilst the rest of the school observed the silence in school after 'planting' their poppy sculptures.
10th Nov - Staff and pupils attended the Remembrance Service at the Methodist Church today.
8th - At Headteacher Award Assembly today, we were inspired by the attitude to learning of our pupils. Many of the children received an award for their determination and resilience, displaying the attitude of a growth mindset. Well done!
7th Nov - Mrs Sirett was impressed with the children who attended the Outdoor Orienteering Activity Event. For many it was their first experience of competitions yet they really displayed the spirit of the games!
1st Nov - Wow! Another amazing fireworks display tonight! Our thanks to Steve and his team and all of the FOPS volunteers and staff. We dedicated tonight's fireworks to the memory of Susan Walford.
1st Nov - Using their oracy skills, the children explained to parents, grandparents and peers, the home learning they had undertaken over the half term.
31st Oct - Pupils in Y5 and Y6 enjoyed a dramatic theatre group presentation about keeping our air clean and how we need to look after our environment. 'It was fun, with an important message too'.
29th Oct - We now have three choices on our new lunch menu each day. Happy choosing!
Tuesday 29th Oct - Welcome back to Autumn half term 2! It was great to share the children's excitement as they recounted their half term and to see the busy learning today.
28th Oct - First Aid training for all staff today.
Latest Publications
Notices