Welcome to Petersfield Church of England Aided Primary School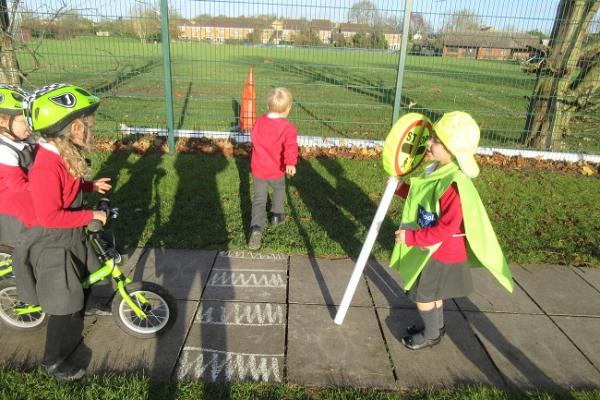 Welcome to our school website. This is designed to give you an insight into the exciting place that is Petersfield Church of England (Aided) Primary School. We very much look forward to welcoming you into school soon to find out even more.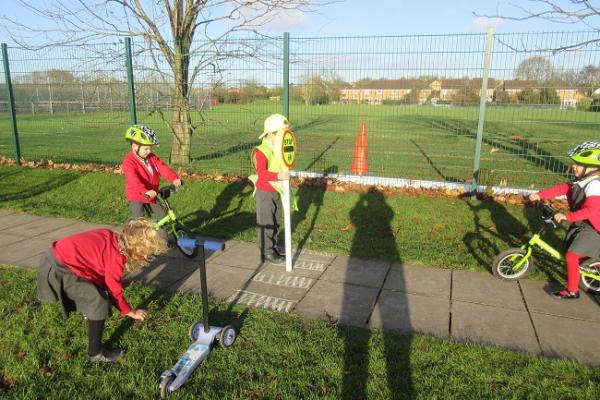 Petersfield Church of England (Aided) Primary School is a small, rural school serving families from within the parish boundaries of Orwell, Arrington, Croydon, Tadlow, Whaddon and Wimpole and from many other locations outside of our school catchment. We are committed to providing a high quality education within a Christian context and we work hard to create a caring environment, both inside the classroom and out. By focusing on excellence, enjoyment, perseverance and building relationships we support and inspire our pupils throughout this stage of their lifelong learning journey.
Our 2017 Ofsted report recognises many of the school's great strengths, particularly in relation to the good start the children make in the Early Years Foundation Stage, keeping the children safe, the caring ethos, behaviour, relationships and the strong leadership and management of the school. The report identifies that Petersfield is a 'well-organised and improving school in which pupils are well cared for and develop confidence in their learning'. We are very proud that the children at our school are so caring, well behaved and respectful.
Our February 2016 SIAMS report highlighted that "the distinctiveness and effectiveness of Petersfield Primary as a Church of England school are good because:
School leaders have clarity of vision, drive and ambition for the school, founded on the Christian ethos.
Pupils demonstrate significant strengths in their social, moral, spiritual and cultural development.
Imaginative and challenging RE teaching ensures pupils of all abilities are engaged and high standards attained."
It went on to identify that:
"Relationships are exemplary, modelled by adults and particularly strong between older and younger pupils through the 'buddy' system.
Staff have high expectations of pupils which is reflected in the progress they are making in their workbooks.
The school's values are clearly stated and recognised by all stakeholders.
Excellent links have been established with the community, including with the Parish Church.
There are significant strengths in teaching and learning in RE at Petersfield. Teachers use imaginative approaches to engage pupils of all levels of ability.
A high level of challenge is evident in the 'big questions' explored across the age range.
Leaders, including the incumbent and the chair of governors, have the vision, ambition and drive required to secure future success.
SMSC is strong and the emphasis placed on this by school leaders is recognised and much appreciated by parents. The articulate, thoughtful and open-minded engagement of pupils in discussions with each other and with adults is testimony to the effectiveness of the leadership of Petersfield CEVA Primary School."
We very much look forward to welcoming you to Petersfield where, as partners in learning together, we strive to provide the very best for each individual.
Karen Gwynn and Laura Penrose, Co-Headteachers.
Latest News
22nd Nov - our 'Stay and Play' session at Peterfield welcomed prospective parents and pupils for September 2017. The application deadline for the first round of EYFS admissions is 15th January 2018.
22nd Nov - Pupils from Petersfield attended an award ceremony and were presented with our Bronze Travel Plan award and a prizes of bike and scooter storage.
21st Nov - Thanks to FOPS for the dancing, sweets and fun had at tonight's school disco.
17th Nov - Children in Need Fundraising with a dress down day.
16th Nov - We were delighted to host one of our regular induction sessions. We highly value the parent and local community support we receive to enrich the learning of our pupils.
16th Nov - In our Anti-Bullying Assembly today, we listened to how to be a good friend, why we are all unique, special and equal and the varieties of bullying. The pupils learnt more about how to deal with cyber bullying and we all agreed that Petersfield is an anti-bullying school.
15th Nov - Hands on science in Rowan Class thanks to Miss Ball! 'Mr Ashford made his hands wet, scooped up the bubbles and Miss Ball then set light to a long, long, long stick before setting Mr Ashford's hands on fire! Twice! When the flames went out, Mr Ashford's hands weren't even singed!'
14th Nov - Year 6 participated in the first of an exciting series of science lessons thanks to Johnson Matthey as organized by one of our wonderful parents.
14th Nov - we continue to invite parents and carers into school to find out more about how we support any specific needs of our pupils at our 'SENDCo parent drop in'. Please see the diary dates for the next session in the Spring term.
8th-14th Nov - Thank you to our teachers and FOPS for staffing the book fair and to our pupils and parents for supporting this event and grabbing a good read!
11th Nov - We were very proud of our pupils, past and present, who joined us and the local community to observe 2 minutes silence. Our thanks to Mr Bryant for organizing the poppy campaign at Petersfield and to the Standard Bearer who led us from school to Chequers.
10th Nov - Pine class enjoyed an excellent visit to the British Museum. Thanks to our staff and volunteers for enabling this visit.
10th Nov - Congratulation to those who deserved our Headteacher Awards today. We are very proud of the excellent learning and attitudes to learning being demonstrated.
9th Nov - We were delighted to welcome prospective parents to our Open Afternoon for September 2018 intake. We were very impressed with how the children joined in with the learning in class. We look forward to welcoming new pupils and parents back. The deadline for applications is 15th Jan 2018.
8th Nov - What an exciting medieval day in EYFS and KS1 today! Music, dancing, arts, crafts, cooking, and of course a banquet, were all enjoyed in costume. What a great day of learning!
Latest Publications
Notices