Pupil Welfare
All staff have a responsibility for safeguarding pupils at Petersfield. The class teacher(s) is primarily responsible for the care and welfare of your child whilst in school. We actively encourage parent involvement and support in all aspects of school as we firmly believe that a strong home - school parent partnership is in the best interests of our pupils. We actively seek to involve parents, pupils and all relevant staff in discussions to support pupil welfare to ensure the best possible outcomes and a uniform approach. Class teachers are available on the patio most nights after school and should the need arise, they will be happy to arrange an alternative time to discuss any concerns you may have. Please do request an appointment at the school office. If matters are not resolved through these discussions please do contact our Key Stage Leaders, Deputy Headteacher or Headteachers who will be happy to work with you to resolve the matter.
We run an established programme of social skills / friendship groups to support children who may be finding some difficulties in building relationships with other pupils. These are run by our Teaching Assistants, and are a proven way of resolving difficulties and allaying worries. We encourage restorative justice and believe that often, by encouraging children to speak openly and honestly about the concerns or issues that they have in the presence of a mediating adult, matters can be greatly improved.
We are pleased to welcome pupils and their families into our school community regularly through out the school year. We pride ourselves in providing a friendly welcome and individually tailored support from staff and pupils to ensure a smooth transition into our school.
If additional support is required to help a pupil - there are various channels that can be followed:
The school nurse can be contacted by any parent with a health or welfare concern. Please ask for contact details at the school office.
Further concerns, requiring the involvement of other agencies e.g. parent support advisers or specialist teachers can be requested if parents and the school complete an EHA (Early Help Assessment).
We work with the YMCA who champion positive mental health at Petersfield and provided a counselling service for referred pupils.
We are delighted to regularly work closely with partner organisations in school, such as the NSPCC, to ensure our pupils are confident to speak out about any concerns. Below is the letter from our last session which outlines the additional information parents can access to support further discuss at home about staying safe

NSPCC Letter to Parents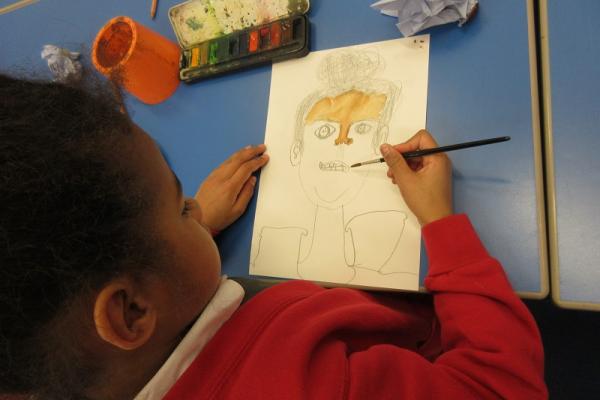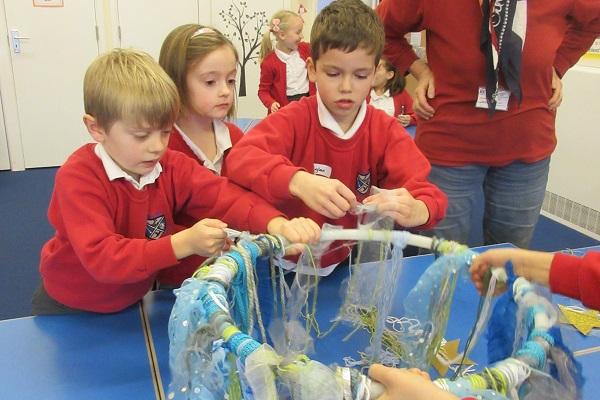 Latest News
24th Feb - Apologies, our phone line is broken again. Please use email to contact us. Mrs Davy will check email regularly.
24th Feb - Welcome back! School is open for the start of Spring Half Term 2.
14th Feb - School is now closed for the Spring Half Term holiday. We look forward to welcoming pupils, parents and visitors back to school on Monday 24th February. Happy Half Term!
14th Feb - Well done to all the pupils who received a Head Teachers Award or the Hollands Cup. A special thanks to the children who organised the Music Concert, which was dedicated to Mr Hollands. All the children who participated were able to showcase their talents!
13th Feb - Thank you to all the Parents and Carers who attended tonight's Parents' Evening. If you have not been able to meet the teachers yet or have not completed the questionnaire, please do speak to your child's classteacher.
12th Feb - Four children represented the school at a multisports competition at Impington College. 'It was a great opportunity to try new sports'.
12th Feb - Thank you to Croudace for today's site visit for year 6. This visit provided the inspiration for poetry writing.
12th Feb - We are pleased to report the phone lines and internet are currently working again. Thank you for your patience.
11th Feb - It is great to be welcoming parents to the first of the two Parents' Evening sessions tonight. Working together for the good of the children is so important to us.
10th Feb - Thank you to the children and staff who participated in the Litter Pick of the Rec today. We were delighted to work in conjunction with the Women of Orwell.
10th Feb - Apologies, following the power cuts we still have no phone service. Please use email or come to the office if needed.
7th Feb - Pine Class showcased their learning about 'The Groovy Greeks' today with songs, drama, researched information, and their own written myths. Well done to all involved, you have obviously worked so hard!
5th Feb - Thank you for the messages and chocolate during Ofsted! Mr Mohammed will now write his Ofsted report which is currently confidential. We will publish it here as soon as we are able.
5th Feb - We are delighted to have the Life Skills Bus in school today and tomorrow as part of our PSHE sessions. We were please to welcome parents who came to find out more about the bus.
4th Feb - Year 5 and 6 had an amazing time at the O2 for the spectacular event of Young Voices.
4th Feb - Thank you to all the positive messages - we are very proud of Petersfield and are looking forward to welcoming Ofsted about our school today and tomorrow.
Latest Publications
Notices