Prevent
The Prevent Agenda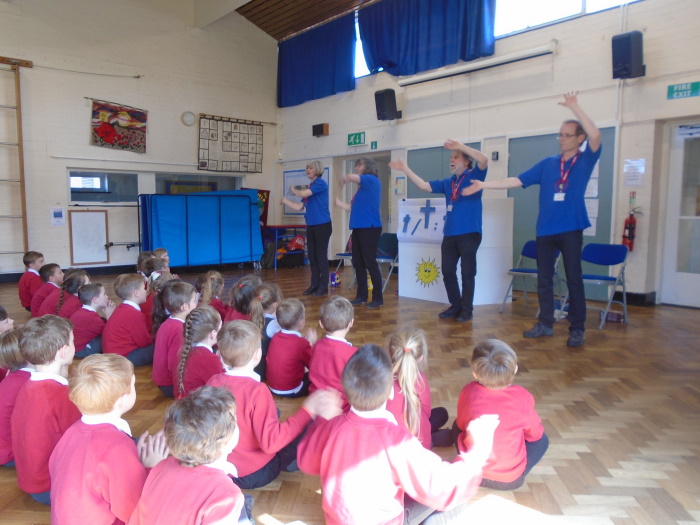 From 1 July 2015 we are subject to a duty under section 26 of the Counter-Terrorism and Security Act 2015 to have "due regard to the need to prevent people from being drawn into terrorism". Protecting children from the risk of radicalisation and extremism is part of all staff's wider safeguarding duties.
Radicalisation refers to the process by which a person comes to support terrorism and forms of extremism. Extremism is vocal or active opposition to fundamental British values, including democracy, the rule of law, individual liberty and mutual respect and tolerance of different faiths and beliefs and includes calling for the death of members of our armed forces, whether in this country or overseas. During the process of radicalisation it is possible to intervene to prevent vulnerable people being radicalised.
At Petersfield we have a policy and a risk assessment and action plan to meet our statutory obligations to work to prevent people being drawn into radicalisation and extremism. All staff are being trained in the necessary skills to identify people at risk, follow the policies and procedures of the Local Safeguarding Children's board and teach pupils about safety including online safety.
At Petersfield we focus on addressing safeguarding with pupils through personal, social health and economic and citizenship education (PSHCE) lessons. However, we ensure that educating our pupils about safeguarding, including online, is done through teaching and learning opportunities, as part of providing a broad and balanced curriculum.
Latest News
20th June - We are looking forward to the next phase of transition as BVC visit our year 6s tonight.
20th June - Today, we were delighted to welcome Mother Goose's rising fives into school as part of their transition to school.
19th June - After an informative day of staff training on Monday, school is open to pupils, parents and visitors on Tuesday 19th June.
18th June - Monday: school is closed to pupils and parents as all staff will be attending training. We look forward to Tuesday 19th when pupils will resume learning in school.
15th June - We enjoyed a very productive afternoon with dads, granddads and male carers participating in artwork with the children. Before this in an assembly, the children were given the opportunity to these special people for all they do for them.
11th June - Today, our pupils were inspired by the Young'Uns: an English folk group who previously won the BBC Radio 2 Folk Awards 'Best Group' award. Specialising in singing unaccompanied, they worked with all of KS2 to bring history to life, sing, move and perform. Wow!
11th June - the Bikeability instructors started this week's sessions with a bike check and skills session. Thank you to parents for getting the bikes to school so pupils can learn these vital life skills.
8th June - Norwich FC came in for the first of a series of sessions. The pupil's summarised these enjoyable and educational sessions by saying: 'They come in to improve our PE skills; strength, ability and speed'.
8th June - Elm class began the whole school summer program of tennis coaching. Pupils reported: 'I enjoyed doing the catching and throwing' and 'I really enjoyed passing to my partner even though it was tricky. I want to do it again.' The coach complemented our pupils on their listening skills.
Latest Publications
Notices