Prevent
The Prevent Agenda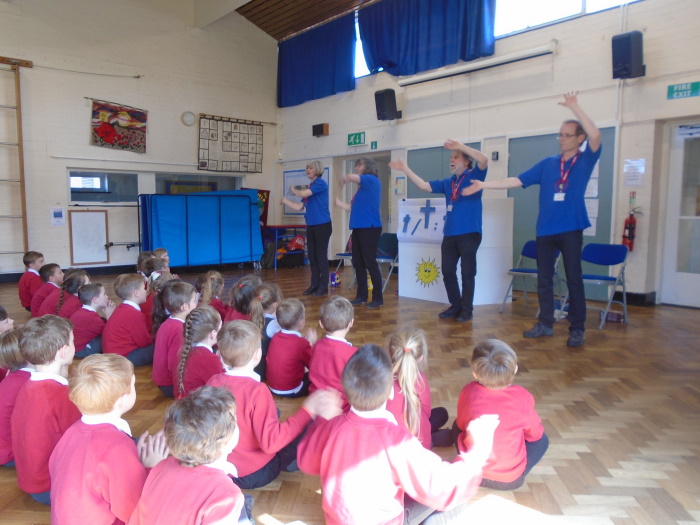 From 1 July 2015 we are subject to a duty under section 26 of the Counter-Terrorism and Security Act 2015 to have "due regard to the need to prevent people from being drawn into terrorism". Protecting children from the risk of radicalisation and extremism is part of all staff's wider safeguarding duties.
Radicalisation refers to the process by which a person comes to support terrorism and forms of extremism. Extremism is vocal or active opposition to fundamental British values, including democracy, the rule of law, individual liberty and mutual respect and tolerance of different faiths and beliefs and includes calling for the death of members of our armed forces, whether in this country or overseas. During the process of radicalisation it is possible to intervene to prevent vulnerable people being radicalised.
At Petersfield we have a policy and a risk assessment and action plan to meet our statutory obligations to work to prevent people being drawn into radicalisation and extremism. All staff are being trained in the necessary skills to identify people at risk, follow the policies and procedures of the Local Safeguarding Children's board and teach pupils about safety including online safety.
At Petersfield we focus on addressing safeguarding with pupils through personal, social health and economic and citizenship education (PSHCE) lessons. However, we ensure that educating our pupils about safeguarding, including online, is done through teaching and learning opportunities, as part of providing a broad and balanced curriculum.
Latest News
7th Dec - Christmas in Cambridge was fantastic! Thanks to FOPS and all the volunteers who made the event possible and such a great fundraiser. The slime making was a particular success with the children, including those who are young at heart!
6th Dec - We currently have a Petersfield Christmas tree at the Methodist Chapel as part of the Tree Festival. The theme this year is considering the environment. All our decorations have been made with recycled material.
6th Dec - Our Year 5 and 6 pupils went to St Andrew's church for REActive Church, where they learnt more about the meaning of Christmas and Gabriel bringing the message to Mary.
4th Dec - Today we were delighted to welcome GENR8 into school to deliver a Christmas message. Our pupils said 'I like the way they speak to the whole audience.' and 'They present the information about Jesus in a fun way with stories, songs and puppets.'
2nd Dec - Thank you for your patience today. The boiler pump has been fixed. School is warming up in stages and will open tomorrow.
2nd Dec - URGENT - Apologies, school is currently closed as we have no heating or hot water. We are expecting the technician before the start of the school day and will update here as soon as we know more.
29th Nov - We held our Christingle service in St Andrews Church today and were joined by Mother Goose. It was a delightful service, led by Revd Felicity. Seeing the pupils' faces under the candlelight is always a joy!
28th Nov - Pupils from KS2 joined other schools in a cross country tournament today. We were delighted with our pupils' performance, winning in the year 6 boy and girl and year 3 boy races. Well done!
22nd Nov - As a whole school, we discussed how to keep safe on the roads at near school, at home and near work environments. We shared the survey results for walk to school week. Well done Petersfield!
20th Nov - Our KS1 pupils attended the Multisports Festival with Barrington and Foxton children. They said: 'It was really fun.' 'We worked with other schools in teams.' 'We played lots of new games.'
Latest Publications
Notices