British Values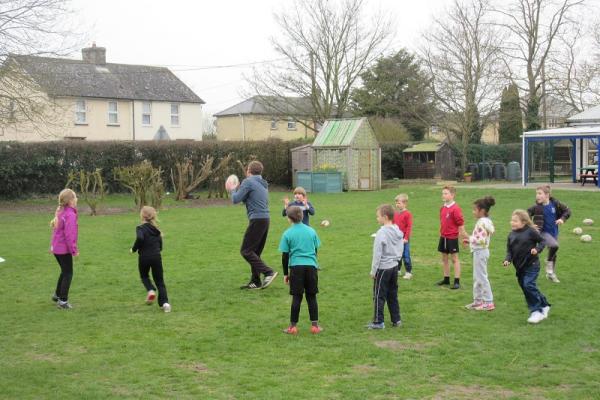 At Petersfield we are committed to the promotion of British Values through our Christian ethos and our spiritual, moral, social and cultural provision. We recognise the importance of our responsibility to prepare children for life in modern Britain and ensure that the fundamental British Values are introduced, discussed and lived out throughout our school curriculum. We also recognise the multi-cultural, multi-faith nature of the United Kingdom and actively promote and model these ideals, welcoming admissions from all those families entitled to education under British law regardless of faith, ethnicity, gender, sexual orientation, political or financial status. As well as actively promoting British values, the opposite also applies. We challenge children, staff or parents expressing opinions that are contrary to fundamental values including 'extremist' views, as part of our Prevent agenda.
These values are:
Democracy
UN CRC Article 12: Children have the right to say what they think should happen, when adults are making decisions that affect them, and to have their opinions taken into account.
The rule of law
UN CRC Article 19: Governments should ensure that children are properly cared for, and protect them from violence, abuse and neglect by their parents, or anyone else who looks after them.
Individual liberty
UN CRC Article 31: All children have a right to relax and play, and to join in a wide range of activities.
UN CRC Article 15: Children have the right to meet together and to join groups and organisations, as long as this does not stop other people from enjoying their rights.
Mutual respect
UN CRC Article 2: The Convention applies to everyone whatever their race, religion, abilities, whatever they think or say and whatever type of family they come from.
UN CRC Article 30: Children have a right to learn and use the language and customs of their families, whether these are shared by the majority of people in the country or not.
Tolerance of different faiths and beliefs
UN CRC Article 14: Children have the right to think and believe what they want, and to practise their religion, as long as they are not stopping other people from enjoying their rights. Parents should guide their children on these matters.
Click on this link below to find out more about how we promote British Values at Petersfield.

British Values at Petersfield
Latest News
17th Jan - Our Year 6 pupils performed a wonderful dramatic interpretation of the poem 'The secret of the machines', by Rudyard Kipling, in their class assembly today. This was inspirational for our younger pupils.
15th Jan - Rowan class held the FOPS cake sale today and reported: 'The cakes were delicious', 'I liked being able to sell the cakes I had made' and 'It was well organised'! Well done Rowan class! Thank you everyone for your support!
13th Jan - On Plough Monday, we welcomed the Molly Dancers into school. After two workshops, the dancing showcase was, as always, fantastic!
10th Jan - At our first School Council meeting of the spring term, we discussed behaviour, planting bulbs and the children's takeover day. Later this the month, they are looking forward to taking on the adult's roles in school!
7th Jan - Christmas recounts, greeting friends, and great thinking about the exciting new curriculum topics, what a great start to term! Please do keep looking at the class pages as we learn more about 'Travel and Transport', 'The Groovy Greeks' and 'Earth and Space'.
7th Jan - Welcome back to the start of the 2020 Spring Term!
6th Jan 2020 - Happy New Year! School is closed for INSET training. Today, staff are participating in professional development sessions on fire safety and the learning across the curriculum.
18th Dec - School is now closed for the Christmas holidays. We look forward to welcoming pupils, parents and visitors back to school from Tuesday 7th January 2020! Happy Christmas!
18th Dec - Christmas Parties would not be complete without a visit from Father Christmas! Every child received a gift. Merry Christmas!
18th Dec - Delicious! Christmas Dinner, thanks to our Lunchtime catering team.
18th Dec - Reception and our year 6 pupils led our Nativity service today. Thank you to all the parents who attended and walked with us.
17th Dec - The whole school went to the pantomime...oh yes we did! The children said 'best school day ever' and 'the jokes were funny and the props were good'. Thank you to FOPS for raising the money to pay for this amazing experience. Current ETA at school is as planned.
13th Dec - What an amazing time at the Rock Steady Concert! Thank you to Michael for his inspirational teaching! The Rock Staff Band had great fun singing 'Do they know it's Christmas?'. We truly are a musical school! Well done to the children awarded Headteacher Awards and the Holland's Cup.
Latest Publications
Notices