School Curriculum
We have designed our curriculum in consultation with pupils, parents, staff and governors. The curriculum journey at Petersfield starts the minute the pupils walk through our school gates and continues throughout the entire day.
Our Vision, Intent, Implementation and Impact statements declare our aspirations for our pupils, along with our Petersfield Pledge.
Our aim continues to be to ensure that our children leave our school ready for the next stage of their educational career and having the skills and values to equip them for life.
We continue to revise our curriculum offer through "evolution", rather than a "revolution", mapping out the key knowledge we plan for our pupils to learn.
We have revised and improved our skills progression for all foundation subjects so that different expectations for each year group are explicitly clear. Subject leaders will monitor the provision in these areas. Where possible, cross curricular links are being made and subjects will have a 'cold task' at the beginning of each topic, culminating in a "hot write" or assessment opportunity to show the progression of skills and knowledge acquired over the topic. We have also focused on explicitly identifying and teaching the vocabulary needed for the subject areas and using our beautiful school grounds as much as possible, where relevant.
We are delighted to have recently achieved the Silver Artsmark. We strongly believe the arts provide a foundation for learning to enable children to achieve their full potential. We firmly believe that children of all abilities learn best when they are inspired and their creativity can take them in many directions! We have reviewed our programme of extra events and kept those which make a significant contribution to the wider needs of the school. We now have more extra-curricular clubs and activities before school, during lunchtimes and after school to give our pupils a wider range of learning opportunities. These include reading club, code club, dance club and sports clubs. We also actively encourage our wider community to come into school to share their expertise and talents with the pupils, for example through careers week, the Lent challenge and historical digs.
Please click here to see our: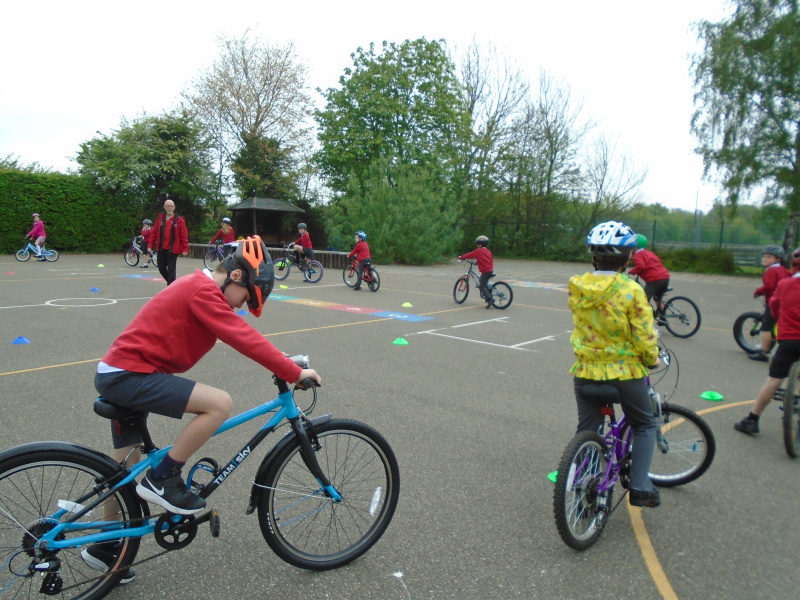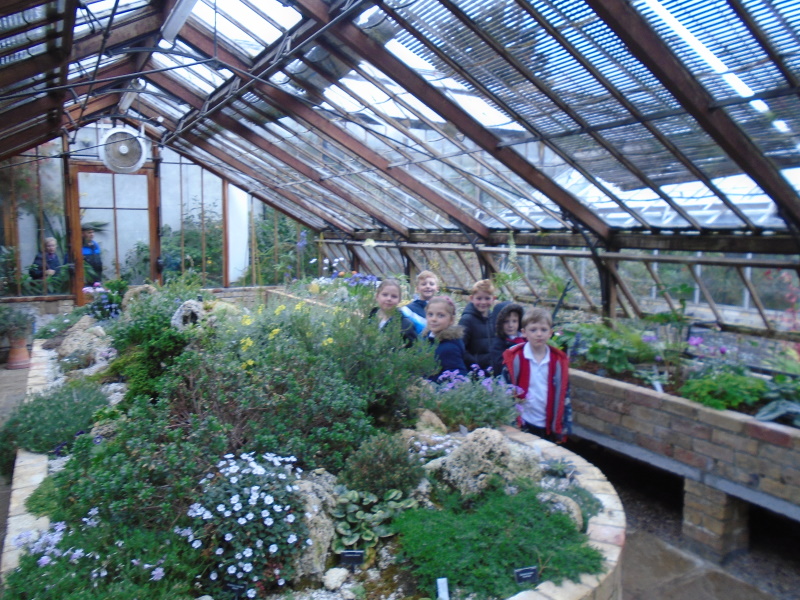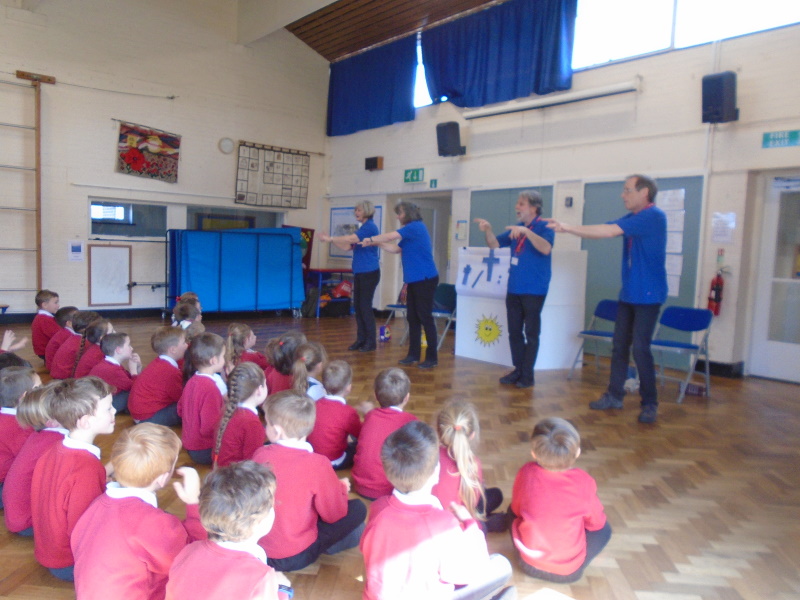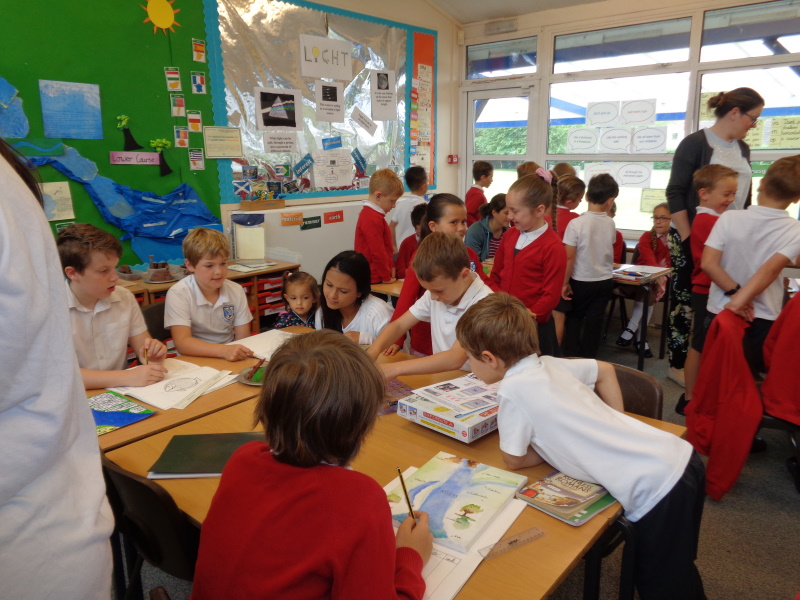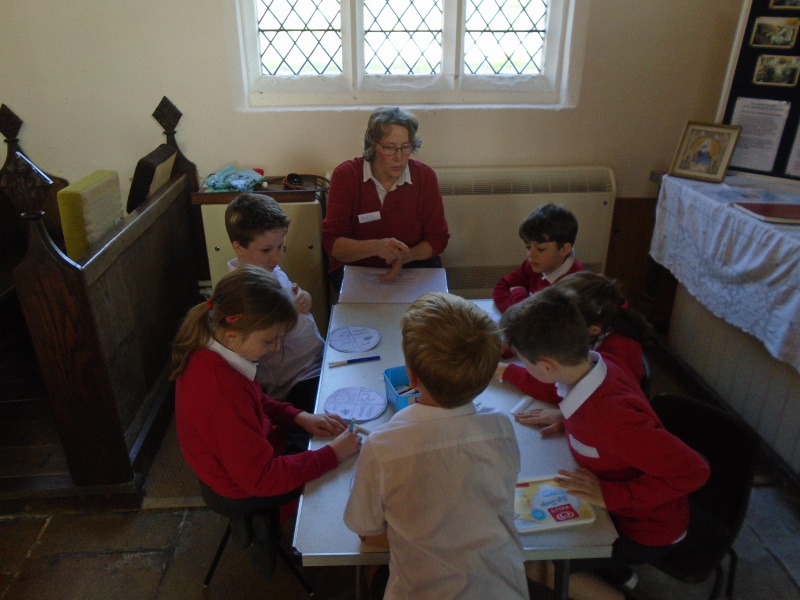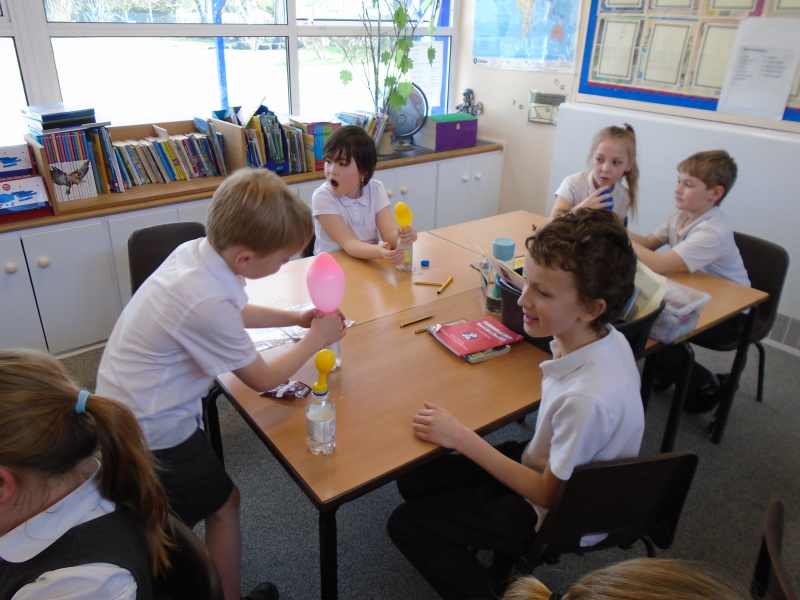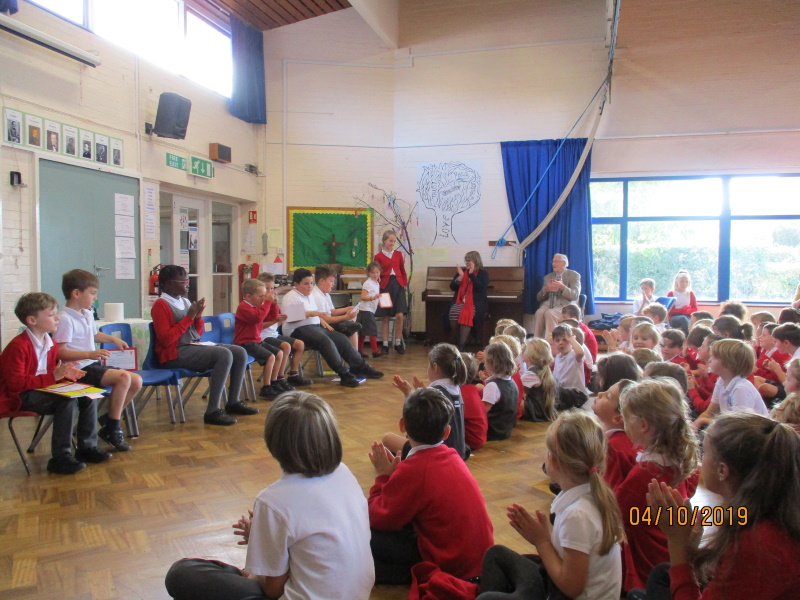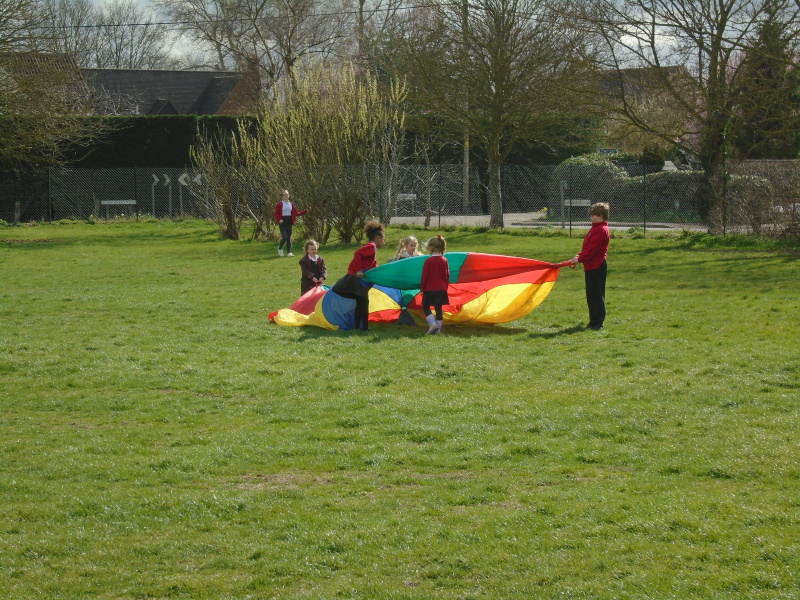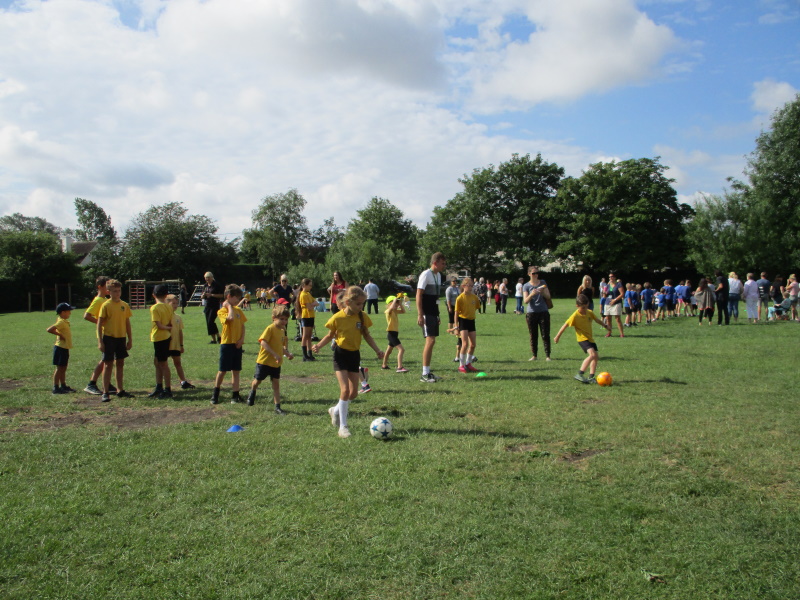 Latest News
7th Nov - Today we welcomed Mrs Chadwick into school to meet staff, pupils and some parents at the gate. Mrs Chadwick is really looking forward to starting as Co-Headteacher in January. Do say 'hello' when you see her!
3rd Dec - Today we welcomed our County Primary Advisor, Emma Fuller, into school virtually. She was pleased to report on our effective safeguarding.
2nd Dec - Tonight FGB met virtual to review the work of the school. One action was to agree the 2022-23 term dates which will be uploaded to the website soon.
2nd Dec - This afternoon we welcomed Mrs Coulson, our Diocese EDRA, into school virtually. It was lovely to share our curriculum learning with her and to talk about how our reflective areas have continued to be well used despite necessary modification over the last year.
2nd Dec - What a showcase of your curriculum learning your assembly was Yew Class! Well done! You indeed have the power in you! Thank you to all the parents who joined us.
1st Dec - Today, we explored our next 'Walk through the Bible' story.
1st Dec - Breathe in! Well done everyone, flu vaccinations were administered by the wonderful visiting health team at Petersfield today.
30th Nov - Thank you to Rev. Felicity for leading our virtual Christingle service. This is always a moment of awe and wonder. Rev Felicity lit her advent wreath. Ours is in Ash class this year so our youngest pupils can see it in person.
30th Nov - Today we were delighted to welcome the English Advisor into school to review the fantastic writing in KS1. Whilst she only met with Miss Way and Mrs Penrose to review the books due to Covid, we were able to celebrate the quality of the writing and plan for future teaching and learning.
26th Nov - INSET day. School is closed on Friday 26th November to all pupils, parents and visitors for staff training.
25th Nov - In today's Celebration Collective Worship, pupils and staff who have shown generosity were recognised. Children were tasked with being generous with their time over the INSET long weekend.
24th Nov - Wow Ash class! Your biscuit making looked so fun. What superb biscuits you made.
24th Nov - We enjoyed showcasing year 5 and 6 writing as we worked with the English advisor yesterday.
19th Nov - Thank you for everyone's generosity in donating to Children in Need on Own Clothes day.
19th Nov - Today we virtually shared the Road Safety learning which had taken place in each class this week. The posters to remind us all how to keep safe, especially when it is dark, are to be posted around the school.
19th Nov - Well done to year 3 and 4 for their Bikeability participation today.
18th Nov - 'Brilliant' and 'Fantastic' were just two of the words used in feedback to describe the fantastic Rowan Class Assembly today. Well done done Rowan Class!
17th Nov - Well done to our top 3 finishers, all our runners for taking part and to our fantastic pupils who cheered on their team mates and other schools at the Cross County.
12th Nov - This morning pupils and staff were full of smiles as they headed off to their first school visit - West Stow - in a long time.
11th Nov - Whilst Governor meetings, continue to be virtual, governors continue to dedicate their time to ensuring the strategic vision of the school. The focus for this evening's meeting included the recent behaviour training and the School Development Plan area of writing.
11th Nov - We continue to offer socially distanced, bespoke, external tours of the school for our September 2022 EYFS pupils. Today it was lovely to meet more preschool pupils. If your child is due to start school and you would like to book, please do contact the school office.
11th Nov - After following the standard bearer to the village gathering, Yew class joined the local community to mark the 11th November. In school, we also observed the silence and children brought in photos of family members in the forces to share.
11th Nov - Today, our Local Royal British legion representative joined us to unveil our pupil designed friendship bench, dedicated to the memory of Mr Bob Bryant, a long time great friend to Petersfield.
10th Nov - The range of skills and knowledge showcased through this half term's homework projects are again fantastic to see. The children have started sharing their learning with their class today.
9th Nov - Today our Collective Worship focuses on Remembrance and memories. Mr Hollands' son made a fantastic presentation to show how the wonderful new Hollands Trophy was made.
4th Nov - Thank you to the new FOPS committee who met tonight. Their tireless work to support the school with fun events and fundraising is much appreciated.
4th Nov - Congratulations to our Hollands Cup and and Hollands Trophy winners today for excelling in music this term.
4th Nov - Today everyone was absolutely delighted to receive the Hollands Trophy which has been handmade by Chris Holland. This is a truly magnificent trophy and a fitting tribute in memory of Mr Hollands, a long standing supporter of music at Petersfield.
4th Nov - Well done to all our Headteacher Awards recipients today. Thank you to all the parents who joined us to share in recognising the many successes over the Autumn 1 half term.
3rd Nov - Thanks to our super year 6 English Challenge team, we came third and within 2 points of the winner in today's heat. What a super display of literacy skills and team work!
3rd Nov - Our pupil led basket ball sessions are proving VERY popular at lunchtime. Well done year 6!
2nd Nov - Our new Collective Worship theme is 'Generosity'. Together we have been thinking about examples of generosity shown in our Petersfield school community.
2nd Nov - Today we have talked about changes to break and lunchtimes and the children did a great job of showcasing these changes.
2nd Nov - Welcome back! It is great to have everybody back in school today and so enthusiastic about their learning!
1st Nov - After a busy INSET day of learning and planning, we look forward to welcoming pupils back tomorrow. Today's training focus was on promoting positive behaviour.
22nd Oct - Wow! Our Ash and Elm Black History Celebration was beautifully presented to KS2.
22nd Oct - School is now closed for the half term holiday. If you have a Covid case in the next 2 days, please do contact the school via the school email. Remember the clocks change and Monday 1st November is an INSET day! School will reopen to pupils, parents and visitors on 2nd November.
22nd Oct - Today is dedicated to the memory of Martyn Green.
22nd Oct - Following Parents' Evening, a copy of your child's report has come home today.
22nd Oct - Well done to our Year 6 children who have suggested the basket ball club, set it up, organised the resources, practised and are now ready to run taster sessions. Don't forget to complete their sign up sheet after half term!
21st Oct - Today saw the first of a two-part Collective Worship where pupils shared their curriculum learning, their work as part of Black History Month and linked this to our theme of being a 'light' to others.
21st Oct - Thank you to all the parents and carers who joined us for Parents' Evening tonight.
20th Oct - Thank you to everyone who joined the FOPS (PTA) AGM tonight. Welcome to the new Committee members. Thank you for the agreed donations to the school for the academic year.
20th Oct - Our Year 5 and 6 Playleaders completed the morning of training ready to support their peers at break times after the half term holidays.
21st Oct - Thank you to everyone who joined us for tonight's parent-teacher meetings. These are so important in supporting the children's learning.
Latest Publications
Notices