Phonics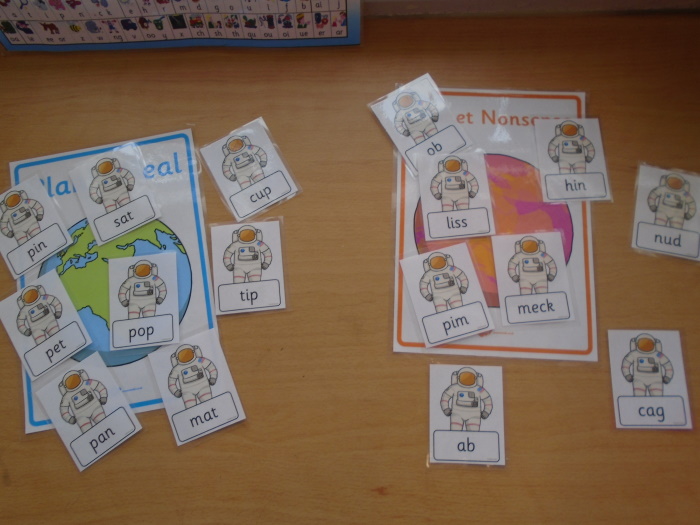 The learning of reading comprises of two strands-word reading and the fundamental acquisition of phonetic knowledge (linking up letters and sounds) and also comprehension. Children progress through the Letters and Sounds phases in Key Stage 1, and are supported with their ongoing English, Grammar, Punctuation and Spelling lessons (GPS) into KS2 with daily lessons. The children experience a wide range of poetry, fiction and non-fiction texts to develop their knowledge of themselves and the world in which they live, to establish an appreciation and love of reading, and to gain knowledge across the curriculum. Children are allocated reading books from a book-banded scheme and take part in group guided reading activities daily. Children also have access to a wide range of books in our growing library.
Approach to reading
At Petersfield, we consider that it is vitally important that children have a secure understanding of the letter sounds and spelling system of English. Phonic skills need to be developed in a systematic, staged approach in order to help all children to 'achieve their potential'.
Phonics is taught through the 'Letters and Sounds' programme from Early Years Foundation Stage, through KS1 and into KS2 if required and is supplemented through the use of The Jolly Phonic actions and rhymes during EYFS. The programme focuses on securing word recognition skills, essential for children to decode (read) and encode (spell) words accurately and reading comprehension. The programme is in six phases: phase one promotes speaking/listening skills, phonological awareness and oral blending/segmenting; phases two to five focus on high quality phonic work to help children develop fluent word reading and spelling skills. The children will also learn a variety of other key words by sight. Phase 6 is taught through English, Grammar, Punctuation and Spelling lessons (GPS).
Reading books are matched to children's phonics stage through a book banded system, they are predominantly phonics based with the addition of some story based books. They are used to reinforce the high quality teaching of phonics in class, to support learning at home and during reading opportunities throughout the school day. Children also have access to a wide range of books in our growing library.
Reading for Pleasure Statement
At Petersfield Church of England Primary School we believe that reading should be a fundamental part of childhood and a skill which should be developed to support lifelong learning.
Our aim is to develop and embed a strong, sustainable reading culture within the school community. Confident and competent readers will foster a love of reading through a rich and varied experience of texts, in which they are empowered to exercise freedoms of choice and independence.
Inspiring children to read is a moral imperative and their fundamental right. It underpins all learning and secures a good trajectory for personal development, understanding the world in which they live.
We believe that a reading child is a successful child and that:
children deserve a rich curriculum which encourages extensive reading of books and other kinds of texts;
planning enables links across learning, which create a wide range of opportunities in which children can read for pleasure;
children will have the opportunity to experience whole books to support them in their understanding of literary structures and allow them to become absorbed in the story itself;
the active encouragement of reading for pleasure should be a core part of every child's educational entitlement, whatever their background or attainment. Extensive reading and exposure to a wide range of texts make a huge contribution to students' educational achievement;
children will be encouraged to read texts which reflect their own heritage and that of other cultural groups. Children should be allowed to explore and engage with texts in their native language;
all children should have access to a wide range of texts in different formats and genres and support in enjoying them where necessary;
the school will engage and support parents in enabling access to a full range of reading experiences. Where this is not possible, action will be taken to provide compensatory measures which allow equality of access to all children;
home-school relationships will promote the importance of all adults in fostering a love of reading;
professional development and support for teachers will be provided to allow them to explore the huge range of printed and electronic reading materials available and to enable them to support children in their reading choices.
The school has a commitment to evaluate the outcomes of this Reading for Pleasure statement and continually review practice to ensure all children become lifelong readers.
Latest News
3rd Dec - The final word has been penned in our entries to the 100 word creative writing competition titled 'A Wander in the Woods' written in class this week.
1st Dec - Thank you to Rev Felicity for joining us on our Understanding Christianity Day. It was great to hear the super questions and reflections as the children considered the Christmas story.
1st Dec - Christmas has come to Petersfield! Well done to the first Elm class recipient of a card celebrating a success of the day through advent.
27th Nov - Well done to everyone for being super Run Orwell Lap-athon participants. Medals are coming home over the next few days. We are very proud of the children for their participation in the sports activity and the fantastic fundraising.
23rd Nov - Following our Historic England Heritage Schools accreditation, staff were delighted to spend a twilight training session exploring the local area history and geography research completed for us. We look forward to sharing the resulting fantastic resources and projects with the children.
23rd Nov - Ready, Steady, Go! Each class will participate in our Run Orwell sponsored Lapathon challenge during a session this week.
19th Nov - Road safety is always important but it is especially important as the nights are darker. Children shared this week's learning today.
18th Nov - Smile! It is photo day today!
18th Nov - Thanks to Rowan class for leading our first ever virtual class assembly. What a triumph! Parent and pupil feedback agrees! Rowan class agree 'I really enjoyed the kennings poem and holding up the words. I enjoyed the square number song. I loved the cardio drumming as it was different.'
13th Nov - We are pleased to have raised £124.65 today, thanks to our non uniform day for Children In Need.
11th Nov - The decorated stones provided a focus for reflection today as we raised £73.50 with our Remembrance collection before our two minutes silence.
9th Nov - The nurses administering the flu vaccination were very impressed with our pupils today. We also had 100 percent attendance and administration of the vaccine for those booked to have it. Well done everyone!
5th Nov - Thank you to all the parents who joined us virtually for the Headteacher Awards. We are very proud of the children and enjoyed hearing about their great attitude to learning resulting in success.
3rd Nov - Welcome back to Autumn half term 2. We look forward to seeing you all this morning after the half term holiday. Please do read the 'Welcome back' email sent last night for the latest updates.
2nd Nov - Remote Learning planning featured on today's INSET day agenda.
23rd Oct - School is now closed for the autumn half term holiday. We look forward to welcoming pupils and parents back to school on Tuesday 3rd November after the INSET day. Happy holidays!
21st Oct - Today we are pleased to feature in the Cambridge Independent Newspaper with photos and an explanation about our positive mental health curriculum.
Latest Publications
Notices