English
Pupils are taught reading, writing, speaking and listening and SPAG (Spelling, Punctuation and Grammar).
The learning of writing comprises of two strands-transcription (spelling and handwriting) and composition (articulating ideas and structuring them in speech and writing). Our daily regular handwriting practice is as a result of our revised handwriting policy which is in place promoting legible, joined, consistent handwriting writing throughout the school. In KS1, spelling progression is linked to the learning of sounds (phonetic knowledge) using the Letters and Sounds phases in KS1 and learning that there are certain 'tricky' words that must be known by heart. In KS2 spelling is taught using a structured spelling programme that builds on children's early phonic knowledge and focuses on learning spelling rules and conventions. High quality texts including digital media and short films are used in English teaching to enhance children's vocabulary, creativity and knowledge of and ability to use figurative language in their writing. Grammar and punctuation are also taught so that children learn to control their speaking and writing consciously and have an increasing command of Standard English.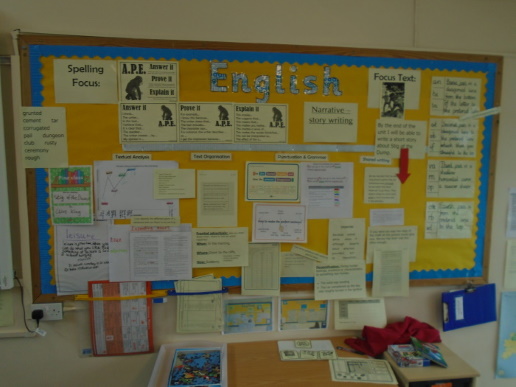 Our successful Funding Bid from the Cambridge School Improvement Board saw the launch of Talking Together Oracy Project in January 2018. We are delighted to be working with Barrington and Foxton schools on this project. Oracy is the ability to communicate effectively and lack of oracy skills can be a significant barrier to children's attainment. Oral communication links well to all areas of the curriculum and is an essential life skill. Both research and our experience have shown that good oracy leads to higher order thinking and deeper understanding which support children's progress in all areas of the curriculum. Please see our document 'Oracy Information: How to develop your child's oracy skills at home' to support oracy in the home. Speaking and listening opportunities are encouraged across the whole curriculum. In KS1 we encourage pupils to participate in show and tell, presentation of their work to a group, drama activities and in class discussions. In KS2, pupils participate in discussions as a class, opportunities to prepare a talk, presentations on a topic and participate in debate and discussion.
Latest News
23rd Oct - School is now closed for the autumn half term holiday. We look forward to welcoming pupils and parents back to school on Tuesday 3rd November after the INSET day. Happy holidays!
21st Oct - Today we are pleased to feature in the Cambridge Independent Newspaper with photos and an explanation about our positive mental health curriculum.
19th Oct - We had a great whole school RE day today building up our school journey of 'Understanding Christianity'. Our youngest children learnt about what makes us special and how Jesus is special to Christians. Our older children looked into the topic of what is the 'Good News' of the gospel.
16th Oct - Today, our pupils showcased their positive mental health work as a press photographer visited our school to take socially distanced pictures for the newspaper.
15th Oct - THANK YOU! to the parents who have donated slabs (and the time and effort to install them) to make entry to the school gate less muddy!
13th Oct - Despite to power cut, thank you to everyone who is joining us for the virtual Parents' Evening tonight!
12th Oct - Thanks to Pine class, we will now have on display posters to promote positive thinking including word-web phrases and images. They explored what 'Positive Thinking' means and how we can be more positive in our lives and with other people.
9th Oct - The virtual governor visit today was an opportunity to celebrate all the work we have done this week in conjunction with the YMCA and our cluster schools. Please do ask the children about what they have learnt and how together, we are all promoting positive mental health.
Latest Publications
Notices