Artsmark
Artsmark Silver Award

We are delighted that we have been awarded the Silver Artsmark from the Arts Council. This is a prestigious award which reflects the work we have been doing in recent years.
We submitted a Statement of Commitment and a Case Study/Statement of Impact to the Arts Council which were assessed.
The following comments were made about our submissions:
You have made a good start to your Artsmark journey by upskilling staff and linking the Arts with other subjects such as Writing, History, Geography and PSHE. Your focus on artworks and religious beliefs is giving your pupils authentic opportunities to be exposed to a range of artworks. Art is noted a strength and is being taught by a specialist teacher who has introduced skills progression in art to monitor the progress being made. You have demonstrated that consistent arts and cultural experiences have been developed for your pupils such as the Lunch Time Club led by a local author, Ute Sproulle who runs a creative writing and reading club. You have ensured that all your pupils have opportunities to listen to live music. Congratulations on your Artsmark Silver Award!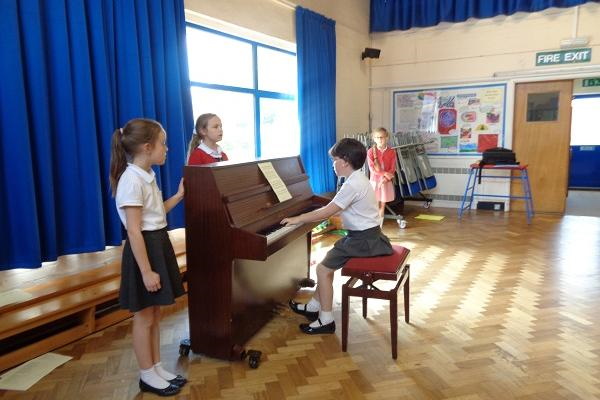 Our next steps:
To make further progress in your Artsmark journey, you could develop pupil voice by involving them in planning and delivering authentic arts and cultural experiences. Building on your work of upskilling your staff, you might also want to explore opportunities to work in partnership with arts and cultural organisations and professionals to further develop your staff's knowledge, skills and understanding of delivering high quality arts and cultural provision which could have positive impact on not only your staff but, also on outcome for your pupils.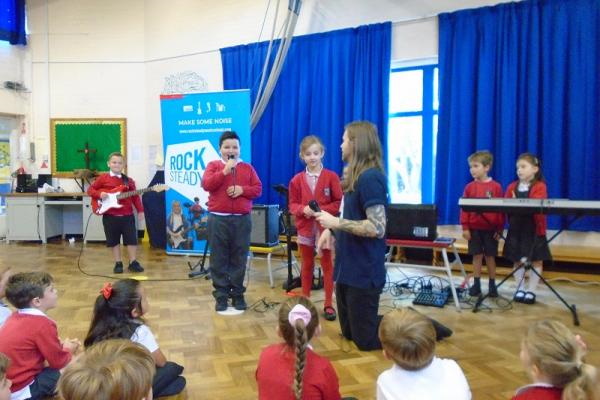 Please do look at our Events page for regular updates about the exciting things happening at Petersfield. Some of the activities we are most proud of include:
Appointing a curriculum champion, Ms Kate Catchpole
Upskilling staff and using subject specialists
Developing our curriculum to ensure there are more opportunities for the arts for all pupils, eg drama workshops from Divergent Drama, music tuition from Rock Steady (children play a different instruments in a band, e.g. electric guitar, drums, keyboard)
Using pupil and parent voice to inform decisions
Having a wider choice of extra-curricular opportunities, e.g. sewing club with Mrs Bonfield, knitting for the Lent Challenge and dance club with Sharon Glasgow
Latest News
7th Jul - Our Year 5 pupils visited Bassingbourn Village College today for a Secondary Experience Day. Well done to all for being engaged and enthusiastic participants.
7th Jul - Our Year 6 pupils had their Mini Medics session this morning, learning essential life saving skills.
29th - We appreciate being asked to contribute to the Orwell Neighbourhood Plan. Today the children were given chance to think about their response.
29th Jun - Well done to year 6 for leading the whole school in our curriculum morning fun activities.
26th - Thank you to Wendy, Adam and all the amazing staff and volunteers who raised £2000 for our school whilst having a lot of fun (and exercise) at the fantastic Run Orwell.
22nd June - Happy Birthday Petersfield! 60 day! In Headteachers' Awards celebration Collective Worship today, we sang Happy Birthday and shared examples of how day-to-day we are living our school vision and 'living life to the full'.
Latest Publications
Notices