Special Needs and Disabilities
Petersfield School is committed to providing a fully accessible school and school environment which values and includes all pupils, staff, parents/carers and visitors regardless of their education, physical, sensory, social, spiritual, emotional and cultural needs. We are committed to challenging negative attitudes about disability and accessibility and to developing a culture of awareness, tolerance and inclusion.
Everyone at Petersfield is committed to providing the conditions and opportunities to enable any pupil with SEND (Special Educational Needs or a Disability) to be included fully in all aspects of school life. While our SENDCo oversees provision for pupils with a special educational needs or a disability or for more able pupils, every teacher takes responsibility for the provision for each child. Class teachers are responsible for the progress of every pupil in their class, including those pupils with additional needs.
Accessibility Plan
Special Needs and Disabilities Policy
Special Needs Information
Special Needs Assessment at Petersfield
Special Educational Needs and Disabilities (SEND) Information Report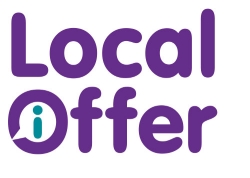 Cambridgeshire local offer provides information on services and support for children and young people age 0 - 25 with special educational needs and disabilities and their families.

The Parent Partnership Service providing Cambridgeshire's SEND Information, Advice and Support Service (SENDIASS) offers impartial and confidential information, advice and support to parents and carers who have a child or young person with special educational needs (SEN) or a disability or have concerns that their child has special educational needs.
Latest News
18th Nov - This week is our 'Walk to School Week'. Do please join us each day at the Chequers to form a pupil, parent and staff 'walking bus' from 8.45am. Thank you.
15th Nov - Staff and governors, met with Angela Lawn from the YMCA to discuss the findings from our staff and pupil wellbeing surveys. We will now work on the actions from the surveys as we continue to improve wellbeing in our school and ensure we all understand why this is so important.
15th Nov - Today we wore odd socks for 'Children in Need' and raised £77.02. In assembly we discussed what charity means and the history of 'Children in Need'.
14th Nov - Our Year 5 and 6 pupils had 'Playleader' training today from County. This training is invaluable as it provides our older pupils with the skills to engage and lead a variety of games with all the children in our school.
14th Nov - Thanks to Croudace for allowing a visit, Ash and Elm class learnt about house building as part of their topic work.
13th Nov - Thanks to FOPS funding, Divergent Drama led workshops on Anti-bullying today.
11th Nov - Congratulations to our netball team who finished 2nd in their first competition!
11th Nov - 'We will remember them'. Year 6 joined the local community to mark the 2 minutes silence today whilst the rest of the school observed the silence in school after 'planting' their poppy sculptures.
10th Nov - Staff and pupils attended the Remembrance Service at the Methodist Church today.
8th - At Headteacher Award Assembly today, we were inspired by the attitude to learning of our pupils. Many of the children received an award for their determination and resilience, displaying the attitude of a growth mindset. Well done!
7th Nov - Mrs Sirett was impressed with the children who attended the Outdoor Orienteering Activity Event. For many it was their first experience of competitions yet they really displayed the spirit of the games!
1st Nov - Wow! Another amazing fireworks display tonight! Our thanks to Steve and his team and all of the FOPS volunteers and staff. We dedicated tonight's fireworks to the memory of Susan Walford.
1st Nov - Using their oracy skills, the children explained to parents, grandparents and peers, the home learning they had undertaken over the half term.
31st Oct - Pupils in Y5 and Y6 enjoyed a dramatic theatre group presentation about keeping our air clean and how we need to look after our environment. 'It was fun, with an important message too'.
29th Oct - We now have three choices on our new lunch menu each day. Happy choosing!
Tuesday 29th Oct - Welcome back to Autumn half term 2! It was great to share the children's excitement as they recounted their half term and to see the busy learning today.
28th Oct - First Aid training for all staff today.
Latest Publications
Notices