Special Needs and Disabilities
Petersfield School is committed to providing a fully accessible school and school environment which values and includes all pupils, staff, parents/carers and visitors regardless of their education, physical, sensory, social, spiritual, emotional and cultural needs. We are committed to challenging negative attitudes about disability and accessibility and to developing a culture of awareness, tolerance and inclusion.
Everyone at Petersfield is committed to providing the conditions and opportunities to enable any pupil with SEND (Special Educational Needs or a Disability) to be included fully in all aspects of school life. While our SENDCo oversees provision for pupils with a special educational needs or a disability or for more able pupils, every teacher takes responsibility for the provision for each child. Class teachers are responsible for the progress of every pupil in their class, including those pupils with additional needs.
Accessibility Plan
Special Needs and Disabilities Policy
Special Needs Information
Special Needs Assessment at Petersfield
Special Educational Needs and Disabilities (SEND) Information Report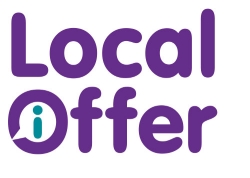 Cambridgeshire local offer provides information on services and support for children and young people age 0 - 25 with special educational needs and disabilities and their families.
Latest News
20th June - We are looking forward to the next phase of transition as BVC visit our year 6s tonight.
20th June - Today, we were delighted to welcome Mother Goose's rising fives into school as part of their transition to school.
19th June - After an informative day of staff training on Monday, school is open to pupils, parents and visitors on Tuesday 19th June.
18th June - Monday: school is closed to pupils and parents as all staff will be attending training. We look forward to Tuesday 19th when pupils will resume learning in school.
15th June - We enjoyed a very productive afternoon with dads, granddads and male carers participating in artwork with the children. Before this in an assembly, the children were given the opportunity to these special people for all they do for them.
11th June - Today, our pupils were inspired by the Young'Uns: an English folk group who previously won the BBC Radio 2 Folk Awards 'Best Group' award. Specialising in singing unaccompanied, they worked with all of KS2 to bring history to life, sing, move and perform. Wow!
11th June - the Bikeability instructors started this week's sessions with a bike check and skills session. Thank you to parents for getting the bikes to school so pupils can learn these vital life skills.
8th June - Norwich FC came in for the first of a series of sessions. The pupil's summarised these enjoyable and educational sessions by saying: 'They come in to improve our PE skills; strength, ability and speed'.
8th June - Elm class began the whole school summer program of tennis coaching. Pupils reported: 'I enjoyed doing the catching and throwing' and 'I really enjoyed passing to my partner even though it was tricky. I want to do it again.' The coach complemented our pupils on their listening skills.
Latest Publications
Notices