Special Needs and Disabilities
Petersfield School is committed to providing a fully accessible school and school environment which values and includes all pupils, staff, parents/carers and visitors regardless of their education, physical, sensory, social, spiritual, emotional and cultural needs. We are committed to challenging negative attitudes about disability and accessibility and to developing a culture of awareness, tolerance and inclusion.
Everyone at Petersfield is committed to providing the conditions and opportunities to enable any pupil with SEND (Special Educational Needs or a Disability) to be included fully in all aspects of school life. While our SENDCo oversees provision for pupils with a special educational needs or a disability or for more able pupils, every teacher takes responsibility for the provision for each child. Class teachers are responsible for the progress of every pupil in their class, including those pupils with additional needs.
Accessibility Plan
Special Needs and Disabilities Policy
Special Needs Information
Special Needs Assessment at Petersfield
Special Educational Needs and Disabilities (SEND) Information Report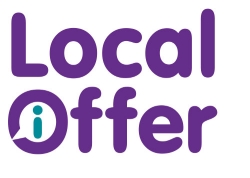 Cambridgeshire local offer provides information on services and support for children and young people age 0 - 25 with special educational needs and disabilities and their families.

The Parent Partnership Service providing Cambridgeshire's SEND Information, Advice and Support Service (SENDIASS) offers impartial and confidential information, advice and support to parents and carers who have a child or young person with special educational needs (SEN) or a disability or have concerns that their child has special educational needs.
Latest News
24th Feb - Apologies, our phone line is broken again. Please use email to contact us. Mrs Davy will check email regularly.
24th Feb - Welcome back! School is open for the start of Spring Half Term 2.
14th Feb - School is now closed for the Spring Half Term holiday. We look forward to welcoming pupils, parents and visitors back to school on Monday 24th February. Happy Half Term!
14th Feb - Well done to all the pupils who received a Head Teachers Award or the Hollands Cup. A special thanks to the children who organised the Music Concert, which was dedicated to Mr Hollands. All the children who participated were able to showcase their talents!
13th Feb - Thank you to all the Parents and Carers who attended tonight's Parents' Evening. If you have not been able to meet the teachers yet or have not completed the questionnaire, please do speak to your child's classteacher.
12th Feb - Four children represented the school at a multisports competition at Impington College. 'It was a great opportunity to try new sports'.
12th Feb - Thank you to Croudace for today's site visit for year 6. This visit provided the inspiration for poetry writing.
12th Feb - We are pleased to report the phone lines and internet are currently working again. Thank you for your patience.
11th Feb - It is great to be welcoming parents to the first of the two Parents' Evening sessions tonight. Working together for the good of the children is so important to us.
10th Feb - Thank you to the children and staff who participated in the Litter Pick of the Rec today. We were delighted to work in conjunction with the Women of Orwell.
10th Feb - Apologies, following the power cuts we still have no phone service. Please use email or come to the office if needed.
7th Feb - Pine Class showcased their learning about 'The Groovy Greeks' today with songs, drama, researched information, and their own written myths. Well done to all involved, you have obviously worked so hard!
5th Feb - Thank you for the messages and chocolate during Ofsted! Mr Mohammed will now write his Ofsted report which is currently confidential. We will publish it here as soon as we are able.
5th Feb - We are delighted to have the Life Skills Bus in school today and tomorrow as part of our PSHE sessions. We were please to welcome parents who came to find out more about the bus.
4th Feb - Year 5 and 6 had an amazing time at the O2 for the spectacular event of Young Voices.
4th Feb - Thank you to all the positive messages - we are very proud of Petersfield and are looking forward to welcoming Ofsted about our school today and tomorrow.
Latest Publications
Notices