Safeguarding Information
At Petersfield, safeguarding our pupils is our highest priority. All staff members are aware of the systems in school which support safeguarding and are responsible for safeguarding children's wellbeing.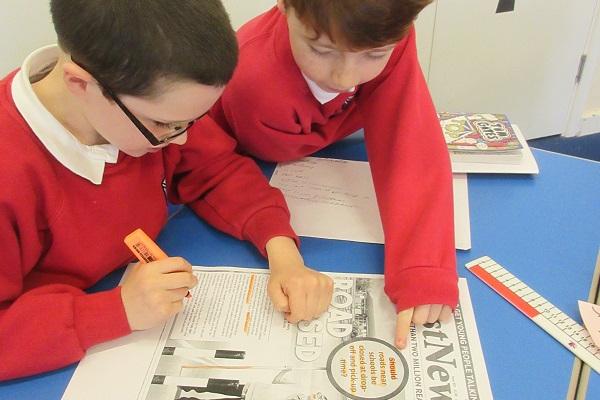 Designated Persons
Our Designated Child Protection Trained staff are:

Designated Safeguarding Leads for Child Protection
Mrs Karen Gwynn
Mrs Laura Penrose
Designated Officers for Child Protection:
Mr Richard Lloyd
Miss Tabitha Smith
Rev Felicity Couch is the nominated Governor with responsibility for child protection.
Designated Officer for Looked After Children:
Mrs Karen Gwynn
Designated Prevent Leads:
Mrs Laura Penrose
Mrs Karen Gwynn
Pupil Premium Staff Leads:
Mrs Laura Penrose
Miss Tabitha Smith
Safeguarding and promoting the welfare of children is defined as protecting children from maltreatment; preventing impairment of children's health or development; ensuring that children grow up in circumstances consistent with the provision of safe and effective care; and taking action to enable all children to have the best outcomes. (Keeping Children Safe in Education, 2016).
We ensure that all staff are recruited in line with our Safer Recruitment procedures to ensure high quality and appropriately vetted teachers. We ensure that all adults and volunteers who come into contact with pupils are appropriately checked and supervised.
We ensure a safe, welcoming environment in which pupils learn and become resilient and questioning individuals who are mindful of how to keep themselves and others safe both in our community and online.
Please see the relevant pages in our Prospectus to find out more about how we safeguard pupils by ensuring the appropriate provision is in place for:
Health and Safety including site security
Medical and first aid provision
Behaviour
Physical Intervention
Anti-bullying
Special Needs
Attendance
Risk Assessments including offsite visits
All staff take responsibility for identifying and supporting children who may be in need of extra help or who are suffering, or are likely to suffer, significant harm. All staff receive basic child protection training and follow the Local Safeguarding Children Board (LSCB) procedures to ensure that children receive appropriate and effective support and protection. Should it be necessary, school staff will seek, where possible, to discuss any concerns with the parent/carer. Should it be necessary, school staff will inform them of a referral to Social Care where possible. However, this will only be done where such discussion will not place the child at increased risk of significant harm.
It is important for parents/carers to know that the law requires all the school staff to pass on information which raises concern that a child may be at risk from non-accidental injury, neglect, emotional or sexual abuse. This procedure is intended to protect children and schools are encouraged to take the attitude that where there are grounds for concern it is better to be over cautious than to risk a child's safety.
We therefore have an unavoidable duty to contact Social Care. Occasionally, this duty means that the Head Teacher, Assistant Headteacher or Senior Teacher (as Designated Child Protection officers) must risk reporting a concern, which can upset parents which, on investigation, proves unfounded. In these circumstances, it is hoped that parents /carers will appreciate how difficult it is for schools to carry out this delicate responsibility, and accept that the action was taken in good faith and in the best interest of the children. Any parent who would like further information on this subject should speak to the Headteacher in the first instance.
In accordance with local information sharing protocols, we will ensure that information is shared securely and sensitively. Information will only be shared with other services where it is deemed necessary and proportionate to ensure that children and young people are safe and receive the right service.
Latest News
25th Sept - We look forward to welcoming Ofsted into school tomorrow. Parents, please do click on the link to Parentview at the bottom of the page to share your views about our wonderful school.
22nd Sept - Big smiles could be see as individual and family photos were taken to send home and to update our welcome entrance board.
21st Sept - Mrs Miller led our assembly providing an interesting report on the items discovered at last year's archeological dig at Petersfield and at other locations in the village.
20th Sept - We are delighted to have been awarded our Bronze level Modeshift STARS accreditation as a result of our Travel Plan. Our aim, through this work is ensure safe, healthy and active travelling to and around our school.
20th Sept - Today our collaboration partner Headteachers - Mrs Davies from Barrington and Mrs Davies from Foxton - joined us in school and commented on the wonderful learning environment, high quality display of our pupils' work and the calm behavior.
19th Sept - We welcomed a member of the County Attendance team into school to review our Attendance procedures. More information to follow, but please do keep an eye on new weekly monitoring of our whole school attendance figure in reception.
15th Sept - Well done to all our wonderful EYFS pupils who attended their first full day at Petersfield!
15th Sept - Congratulations to those children who were selected to receive the first Headteachers' Awards of 2017-18 thanks to their great attitude to learning so far this term.
13th Sept - We were delighted to welcome Ute, who runs our school Book Club, to Collective Worship to share her new book with us and donate a copy. See the 'Notice' section of the website to follow the link to her recent article in the Royston Crow which we feature in.
Latest Publications
Notices