Safeguarding Information
At Petersfield, safeguarding our pupils is our highest priority. All staff members are aware of the systems in school which support safeguarding and are responsible for safeguarding children's wellbeing.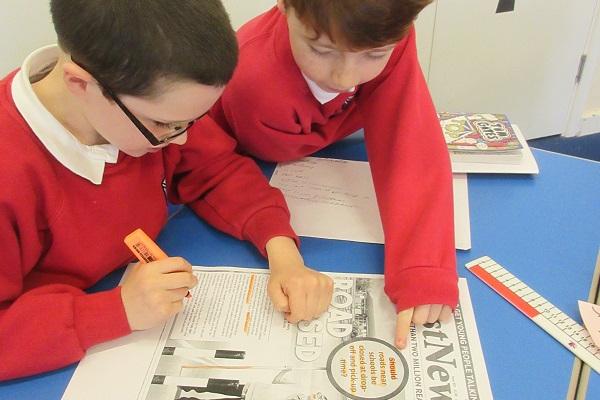 Designated Persons
Our Designated Child Protection Trained staff are:

Designated Safeguarding Leads for Child Protection
Mrs Karen Gwynn
Mrs Laura Penrose
Designated Officers for Child Protection:
Mr Richard Lloyd
Miss Tabitha Smith
Rev Felicity Couch is the nominated Governor with responsibility for child protection.
Designated Officer for Looked After Children:
Mrs Karen Gwynn
Designated Prevent Leads:
Mrs Laura Penrose
Mrs Karen Gwynn
Pupil Premium Staff Leads:
Mrs Laura Penrose
Miss Tabitha Smith
Safeguarding and promoting the welfare of children is defined as protecting children from maltreatment; preventing impairment of children's health or development; ensuring that children grow up in circumstances consistent with the provision of safe and effective care; and taking action to enable all children to have the best outcomes. (Keeping Children Safe in Education, 2016).
We ensure that all staff are recruited in line with our Safer Recruitment procedures to ensure high quality and appropriately vetted teachers. We ensure that all adults and volunteers who come into contact with pupils are appropriately checked and supervised.
We ensure a safe, welcoming environment in which pupils learn and become resilient and questioning individuals who are mindful of how to keep themselves and others safe both in our community and online.
Please see the relevant pages in our Prospectus to find out more about how we safeguard pupils by ensuring the appropriate provision is in place for:
Health and Safety including site security
Medical and first aid provision
Behaviour
Physical Intervention
Anti-bullying
Special Needs
Attendance
Risk Assessments including offsite visits
All staff take responsibility for identifying and supporting children who may be in need of extra help or who are suffering, or are likely to suffer, significant harm. All staff receive basic child protection training and follow the Local Safeguarding Children Board (LSCB) procedures to ensure that children receive appropriate and effective support and protection. Should it be necessary, school staff will seek, where possible, to discuss any concerns with the parent/carer. Should it be necessary, school staff will inform them of a referral to Social Care where possible. However, this will only be done where such discussion will not place the child at increased risk of significant harm.
It is important for parents/carers to know that the law requires all the school staff to pass on information which raises concern that a child may be at risk from non-accidental injury, neglect, emotional or sexual abuse. This procedure is intended to protect children and schools are encouraged to take the attitude that where there are grounds for concern it is better to be over cautious than to risk a child's safety.
We therefore have an unavoidable duty to contact Social Care. Occasionally, this duty means that the Head Teacher, Assistant Headteacher or Senior Teacher (as Designated Child Protection officers) must risk reporting a concern, which can upset parents which, on investigation, proves unfounded. In these circumstances, it is hoped that parents /carers will appreciate how difficult it is for schools to carry out this delicate responsibility, and accept that the action was taken in good faith and in the best interest of the children. Any parent who would like further information on this subject should speak to the Headteacher in the first instance.
In accordance with local information sharing protocols, we will ensure that information is shared securely and sensitively. Information will only be shared with other services where it is deemed necessary and proportionate to ensure that children and young people are safe and receive the right service.
Latest News
21st Feb - We were delighted to welcome a member of the Ely Diocese team into school today as we again embark on Bishop Stephen's Lent Challenge.
19th Feb - Welcome back to school, open today for spring half term 2, to pupils, parents and visitors.
9th Feb - School is now closed for half term. We look forward to welcoming pupils, parents and visitors back to school on Monday 19th February. Happy Half Term!
9th Feb - Our Headteachers' Awards Collective Worship yet again showcased the talents of our pupils both with the live music and the awards to celebrate learning.
9th Feb - Congratulations to our Holland's cup winner today, who was awarded this because of her increased confidence to try out playing new pieces of music on the piano.
7th Feb - Thanks to the Post Office staff in Orwell who enabled Ash class to purchase their stamps as part of their project work.
6th Feb - Safer Internet Day. Pine class reported that 'In class, we thought about and discussed what emotions we'd feel if different things happened to us online and we created a 'wanted' poster for a good online friend.' Please do see the website for more information about staying safe online.
Latest Publications
Notices