National Trust
We are proud of our relationship with the National Trust at the Wimpole Estate.
Over the years, we have worked closely with the educational team at Wimpole Home Farm to develop innovative and exciting projects that enable pupils not only to connect with the past, but also to explore contemporary issues in agriculture, such as sustainability and the science of food production.
We value our partnership with the National Trust at Wimpole all through the year. But at Christmas time our pupils (past and present) and their families particularly enjoy a special evening as the Stable Block at Wimpole Hall becomes the setting for readings and carols celebrating the Christmas Story.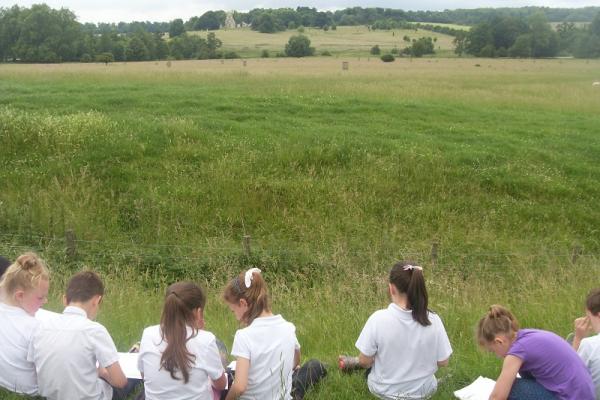 Latest News
21st Feb - We were delighted to welcome a member of the Ely Diocese team into school today as we again embark on Bishop Stephen's Lent Challenge.
19th Feb - Welcome back to school, open today for spring half term 2, to pupils, parents and visitors.
9th Feb - School is now closed for half term. We look forward to welcoming pupils, parents and visitors back to school on Monday 19th February. Happy Half Term!
9th Feb - Our Headteachers' Awards Collective Worship yet again showcased the talents of our pupils both with the live music and the awards to celebrate learning.
9th Feb - Congratulations to our Holland's cup winner today, who was awarded this because of her increased confidence to try out playing new pieces of music on the piano.
7th Feb - Thanks to the Post Office staff in Orwell who enabled Ash class to purchase their stamps as part of their project work.
6th Feb - Safer Internet Day. Pine class reported that 'In class, we thought about and discussed what emotions we'd feel if different things happened to us online and we created a 'wanted' poster for a good online friend.' Please do see the website for more information about staying safe online.
Latest Publications
Notices