Medical Needs
Illness
Parents are required to contact the school each day that a pupil is unwell. If a pupil has sickness or diarrhoea they should not return to the school until 48 hours after the last episode. Parents should contact the office where a pupil has an infectious disease e.g. chicken pox regarding the absence. Where a pupil is taken ill during the school day, we will contact parents and we therefore request that we are provided with the most up to date contact details.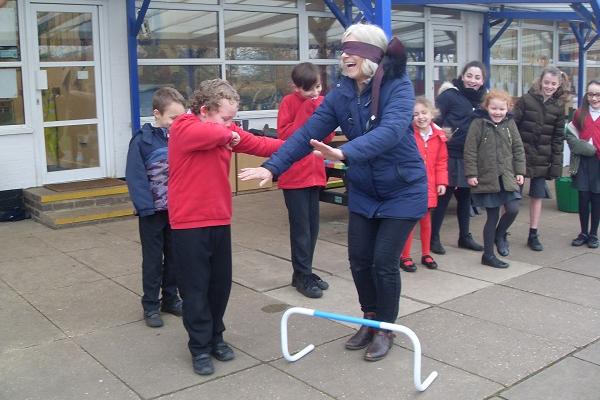 Medical conditions
If a pupil has an ongoing medical concern parents must contact the school as we will ensure that we have the correct protocol, will seek the advice of the school nurse and ensure the appropriate risk assessments or training for staff can be arranged.
Medication
Parents must ensure that office records are kept up to date regarding medical issues. Staff cannot administer medication if it is not in its original container, with a prescription label and in date. Where practicable, we expect parents to dispense medication to a child who needs it in the school day. The required medicine form must be completed by a parent. We cannot accept medicines and authorisation from a child.
Asthma Inhalers
Inhalers are kept in a named class bag in the office. This class bag will then accompany them when they leave the classroom e.g. for PE and visits.
Anaphylaxis
Staff are trained in dealing with anaphylactic shock. Epi-pens are stored in the school office where they are always accessible and should be provided in a box with a pupil's name, photograph and protocol.
Allergies
We have a number of pupils at the school with allergies. Our catering staff are exceptional at creating meals for these pupils following completion of the CCS form. Parents are reminded that we have a no nut policy which includes those bringing in packed lunches, snacks and contributions towards events.
Latest News
20th Apr - Mrs Gwynn met with the Peer Mediation councillors today and was delighted with their attitude. Why do they want to be a peer mediator? Replies included 'Because I want to make people happy','I want to make our school a happier place' and 'I want to make a difference'.
20th Apr - Excellent, over a third of pupils walked to school today during 'Walk to School' week. With 3 days to go, more pupils can now join us for the morning exercise as part of our travel plan.
19th Apr - Well done to all those who joined us for the start of Walk to School Week. Please do join us at each morning until Wednesday 25th to 'Walk to School'.
18th April - Following the exciting Archeological Dig on our school site two years ago, the team returned today to geophys the area in an attempt to explain the stone found in the test pits. We eagerly await the results!
16th Mar - Today is 'Offer day' for pupils due to start at Petersfield in September 2018. Please do contact school to accept your place. We very much look forward to welcoming our new pupils and parents to our school family.
16th Mar - Excitingly, our sensory garden is taking shape thanks to FOPs, Tesco tokens, the Community Chest grant and the work so far by Meadow Nursery. We look forward to seeing this garden evolve and grow over the coming weeks.
16th Apr - Welcome back to pupils, parents and visitors as school opens today for the start of the exciting and busy summer term.
29th Mar - School is now closed for the Easter holiday. We look forward to welcoming pupils, parents and visitors back to school on Monday 16th April. Happy Easter!
29th Mar - Today we welcomed our Diocese Advisor into school. She spoke to pupils about the Collective Worship which they are increasingly leading. They explained about our 'school family' the benefit of 'time for reflection' and how 'it is fun now, we get involved'.
Latest Publications
Notices