Headteachers Letter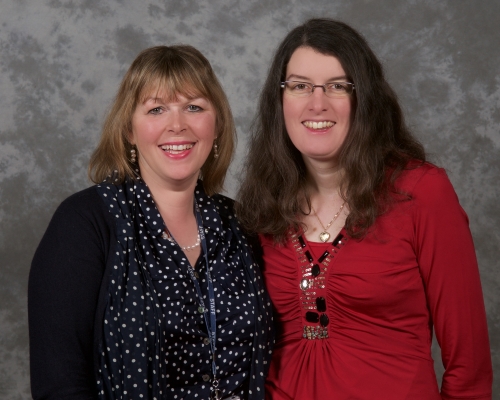 Dear Parents,
We would like to welcome you to Petersfield Church of England Aided Primary School.
As an Ofsted 'good' school, we are proud that our 2012 inspection highlighted the "strong relationships between adults and pupils and good care and support" and recognised the "rapid progress" shown by pupils in their early reading, writing and maths skills. We are proud of our Church Ethos and the acknowledgement that "teaching across different subjects promotes pupils" good spiritual, moral, social and cultural development".
From September 2017, our school roll enables five classes for our pupils - approximately 135 girls and boys, aged from four to eleven years old. Whilst the majority of our pupils come from the surrounding villages of Orwell, Arrington, Croydon, Tadlow, Whaddon and Wimpole, we are pleased to welcome pupils from the wider South Cambridgeshire area. As a result, our class structure varies each year according to the size of each year group cohort. Currently we have three classes in Key Stage 2 and two classes in EYFS/KS1.
We are proud to be leading a passionate and enthusiastic staff team who value a creative curriculum that encourages excellence, enjoyment, perseverance and the building of positive relationships. With the support of our skilled Governing Body, as a school, over the last two years, we have introduced many initiatives, to the benefit of our pupils, including revisions to the spelling programme, homework menu, guided and individual reading system, maths calculation policy and reasoning skills, assessment information, Silver Sports Mark, Gold Lent Challenge, Lego computing, revised school values, writer of the week and the school lunch system with a production kitchen. Please do see our Events Page to find out more. In 2017-18 we are striving to achieve the silver Arts Mark as part of our 3 year strategic plan.
As well as providing fantastic social events, our Parent Teacher Association is highly successful in raising funds for Petersfield. In the last two years, the PTA raised thousands of pounds to buy books to raise standards in reading and foster a love of reading from Reception upwards and purchased the new staging to facilitate speaking, listening and drama. In 2017-18, reading, computing and outdoor areas are key priorities.
We firmly believe that a strong parent-partnership is essential as we work together to best meet the needs of each child. Therefore, as a school, we continue to update parents on current information and initiatives and to be available daily on the playground to liaise, help and provide pastoral support to all our pupils. We look forward to welcoming pupils, parents and visitors to our friendly school as you become part of our school community.
Yours faithfully,
Karen Gwynn and Laura Penrose.
Latest News
25th Sept - We look forward to welcoming Ofsted into school tomorrow. Parents, please do click on the link to Parentview at the bottom of the page to share your views about our wonderful school.
22nd Sept - Big smiles could be see as individual and family photos were taken to send home and to update our welcome entrance board.
21st Sept - Mrs Miller led our assembly providing an interesting report on the items discovered at last year's archeological dig at Petersfield and at other locations in the village.
20th Sept - We are delighted to have been awarded our Bronze level Modeshift STARS accreditation as a result of our Travel Plan. Our aim, through this work is ensure safe, healthy and active travelling to and around our school.
20th Sept - Today our collaboration partner Headteachers - Mrs Davies from Barrington and Mrs Davies from Foxton - joined us in school and commented on the wonderful learning environment, high quality display of our pupils' work and the calm behavior.
19th Sept - We welcomed a member of the County Attendance team into school to review our Attendance procedures. More information to follow, but please do keep an eye on new weekly monitoring of our whole school attendance figure in reception.
15th Sept - Well done to all our wonderful EYFS pupils who attended their first full day at Petersfield!
15th Sept - Congratulations to those children who were selected to receive the first Headteachers' Awards of 2017-18 thanks to their great attitude to learning so far this term.
13th Sept - We were delighted to welcome Ute, who runs our school Book Club, to Collective Worship to share her new book with us and donate a copy. See the 'Notice' section of the website to follow the link to her recent article in the Royston Crow which we feature in.
Latest Publications
Notices