English
Pupils are taught reading, writing, speaking and listening and SPAG (Spelling, Punctuation and Grammar).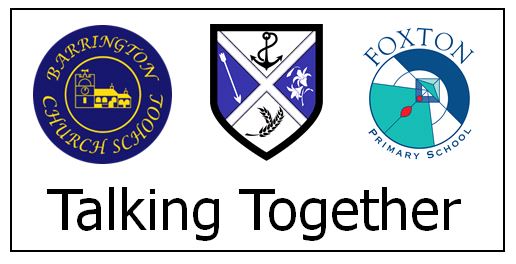 The learning of writing comprises of two strands-transcription (spelling and handwriting) and composition (articulating ideas and structuring them in speech and writing). Our daily regular handwriting practice is as a result of our revised handwriting policy which is in place promoting legible, joined, consistent handwriting writing throughout the school. In KS1, spelling progression is linked to the learning of sounds (phonetic knowledge) using the Letters and Sounds phases in KS1 and learning that there are certain 'tricky' words that must be known by heart. In KS2 spelling is taught using a structured spelling programme that builds on children's early phonic knowledge and focuses on learning spelling rules and conventions. High quality texts including digital media and short films are used in English teaching to enhance children's vocabulary, creativity and knowledge of and ability to use figurative language in their writing. Grammar and punctuation are also taught so that children learn to control their speaking and writing consciously and have an increasing command of Standard English.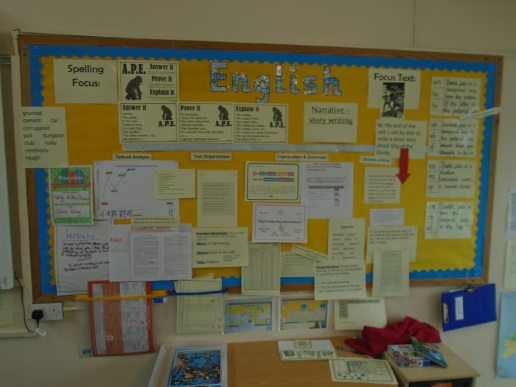 Our successful Funding Bid from the Cambridge School Improvement Board saw the launch of Talking Together Oracy Project in January 2018. We are delighted to be working with Barrington and Foxton schools on this project. Oracy is the ability to communicate effectively and lack of oracy skills can be a significant barrier to children's attainment. Oral communication links well to all areas of the curriculum and is an essential life skill. Both research and our experience have shown that good oracy leads to higher order thinking and deeper understanding which support children's progress in all areas of the curriculum. Please see our document 'Oracy Information: How to develop your child's oracy skills at home' to support oracy in the home. Speaking and listening opportunities are encouraged across the whole curriculum. In KS1 we encourage pupils to participate in show and tell, presentation of their work to a group, drama activities and in class discussions. In KS2, pupils participate in discussions as a class, opportunities to prepare a talk, presentations on a topic and participate in debate and discussion.
Latest News
24th Feb - Apologies, our phone line is broken again. Please use email to contact us. Mrs Davy will check email regularly.
24th Feb - Welcome back! School is open for the start of Spring Half Term 2.
14th Feb - School is now closed for the Spring Half Term holiday. We look forward to welcoming pupils, parents and visitors back to school on Monday 24th February. Happy Half Term!
14th Feb - Well done to all the pupils who received a Head Teachers Award or the Hollands Cup. A special thanks to the children who organised the Music Concert, which was dedicated to Mr Hollands. All the children who participated were able to showcase their talents!
13th Feb - Thank you to all the Parents and Carers who attended tonight's Parents' Evening. If you have not been able to meet the teachers yet or have not completed the questionnaire, please do speak to your child's classteacher.
12th Feb - Four children represented the school at a multisports competition at Impington College. 'It was a great opportunity to try new sports'.
12th Feb - Thank you to Croudace for today's site visit for year 6. This visit provided the inspiration for poetry writing.
12th Feb - We are pleased to report the phone lines and internet are currently working again. Thank you for your patience.
11th Feb - It is great to be welcoming parents to the first of the two Parents' Evening sessions tonight. Working together for the good of the children is so important to us.
10th Feb - Thank you to the children and staff who participated in the Litter Pick of the Rec today. We were delighted to work in conjunction with the Women of Orwell.
10th Feb - Apologies, following the power cuts we still have no phone service. Please use email or come to the office if needed.
7th Feb - Pine Class showcased their learning about 'The Groovy Greeks' today with songs, drama, researched information, and their own written myths. Well done to all involved, you have obviously worked so hard!
5th Feb - Thank you for the messages and chocolate during Ofsted! Mr Mohammed will now write his Ofsted report which is currently confidential. We will publish it here as soon as we are able.
5th Feb - We are delighted to have the Life Skills Bus in school today and tomorrow as part of our PSHE sessions. We were please to welcome parents who came to find out more about the bus.
4th Feb - Year 5 and 6 had an amazing time at the O2 for the spectacular event of Young Voices.
4th Feb - Thank you to all the positive messages - we are very proud of Petersfield and are looking forward to welcoming Ofsted about our school today and tomorrow.
Latest Publications
Notices