British Values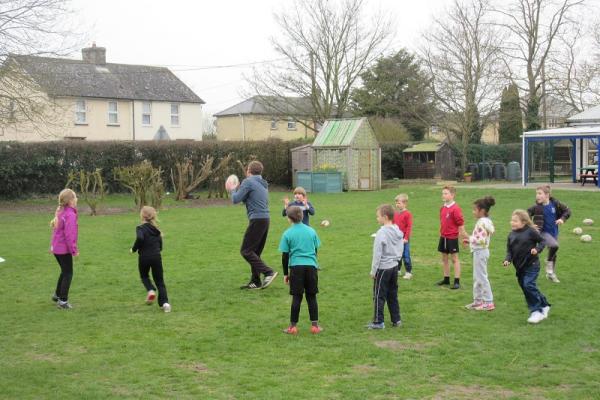 At Petersfield we are committed to the promotion of British Values through our Christian ethos and our spiritual, moral, social and cultural provision. We recognise the importance of our responsibility to prepare children for life in modern Britain and ensure that the fundamental British Values are introduced, discussed and lived out throughout our school curriculum. We also recognise the multi-cultural, multi-faith nature of the United Kingdom and actively promote and model these ideals, welcoming admissions from all those families entitled to education under British law regardless of faith, ethnicity, gender, sexual orientation, political or financial status. As well as actively promoting British values, the opposite also applies. We challenge children, staff or parents expressing opinions that are contrary to fundamental values including 'extremist' views, as part of our Prevent agenda.
These values are:
Democracy
UN CRC Article 12: Children have the right to say what they think should happen, when adults are making decisions that affect them, and to have their opinions taken into account.
The rule of law
UN CRC Article 19: Governments should ensure that children are properly cared for, and protect them from violence, abuse and neglect by their parents, or anyone else who looks after them.
Individual liberty
UN CRC Article 31: All children have a right to relax and play, and to join in a wide range of activities.
UN CRC Article 15: Children have the right to meet together and to join groups and organisations, as long as this does not stop other people from enjoying their rights.
Mutual respect
UN CRC Article 2: The Convention applies to everyone whatever their race, religion, abilities, whatever they think or say and whatever type of family they come from.
UN CRC Article 30: Children have a right to learn and use the language and customs of their families, whether these are shared by the majority of people in the country or not.
Tolerance of different faiths and beliefs
UN CRC Article 14: Children have the right to think and believe what they want, and to practise their religion, as long as they are not stopping other people from enjoying their rights. Parents should guide their children on these matters.
Click on this link below to find out more about how we promote British Values at Petersfield.

British Values at Petersfield
Latest News
24th Feb - Apologies, our phone line is broken again. Please use email to contact us. Mrs Davy will check email regularly.
24th Feb - Welcome back! School is open for the start of Spring Half Term 2.
14th Feb - School is now closed for the Spring Half Term holiday. We look forward to welcoming pupils, parents and visitors back to school on Monday 24th February. Happy Half Term!
14th Feb - Well done to all the pupils who received a Head Teachers Award or the Hollands Cup. A special thanks to the children who organised the Music Concert, which was dedicated to Mr Hollands. All the children who participated were able to showcase their talents!
13th Feb - Thank you to all the Parents and Carers who attended tonight's Parents' Evening. If you have not been able to meet the teachers yet or have not completed the questionnaire, please do speak to your child's classteacher.
12th Feb - Four children represented the school at a multisports competition at Impington College. 'It was a great opportunity to try new sports'.
12th Feb - Thank you to Croudace for today's site visit for year 6. This visit provided the inspiration for poetry writing.
12th Feb - We are pleased to report the phone lines and internet are currently working again. Thank you for your patience.
11th Feb - It is great to be welcoming parents to the first of the two Parents' Evening sessions tonight. Working together for the good of the children is so important to us.
10th Feb - Thank you to the children and staff who participated in the Litter Pick of the Rec today. We were delighted to work in conjunction with the Women of Orwell.
10th Feb - Apologies, following the power cuts we still have no phone service. Please use email or come to the office if needed.
7th Feb - Pine Class showcased their learning about 'The Groovy Greeks' today with songs, drama, researched information, and their own written myths. Well done to all involved, you have obviously worked so hard!
5th Feb - Thank you for the messages and chocolate during Ofsted! Mr Mohammed will now write his Ofsted report which is currently confidential. We will publish it here as soon as we are able.
5th Feb - We are delighted to have the Life Skills Bus in school today and tomorrow as part of our PSHE sessions. We were please to welcome parents who came to find out more about the bus.
4th Feb - Year 5 and 6 had an amazing time at the O2 for the spectacular event of Young Voices.
4th Feb - Thank you to all the positive messages - we are very proud of Petersfield and are looking forward to welcoming Ofsted about our school today and tomorrow.
Latest Publications
Notices